Commercial Vertical Farming

Want to apply vertical farming techniques to plant factories, hydroponic education, or commercial showcases?
We have a solution for you.
What causes food shortages can be attributed to factors such as fluctuating oil prices, rising transportation costs, environmental changes, declining arable land, water scarcity, and global emergencies, among others.
However, hydroponic vertical farming can effectively address some of these issues.
Commercial vertical farming presents numerous compelling reasons and advantages, making it a convincing choice for modern agriculture. Indoor farming goes even further, minimizing external environmental impacts on plant growth.
The greatest advantage of hydroponic cultivation lies in its rapid and robust vegetable growth, pesticide-free nature, avoidance of heavy metal contamination, and immunity to threats from weather and pests.
Vertical farming allows for farming in limited urban areas. It can produce up to 100 times more per square foot than traditional farms.
80% of vertical farms provide locally grown food in any season. This reduces reliance on long-distance food transportation.
Approximately 70% of vertical farms use an indoor hydroponic system, which is considered more sustainable.
The Allure of Perfect Production
Where Beauty Meets Functionality
Step into the enchanting world of Auxgrow's commercial vertical farms, where breathtaking aesthetics harmonize seamlessly with unrivaled functionality.
Drawing inspiration from the splendor of nature, the planting cabinet boasts minimalist lines and modern elements, effortlessly complementing any living space or interior design. Incorporating sustainable materials, our cabinet embodies our dedication to both style and environmental stewardship.
To make a profound impression, unlock the power of custom designs to narrate your unique story.
Embrace the extraordinary by placing your distinctive commercial vertical garden system in supermarkets, hotel lobbies, restaurants, cafes, and beyond, as it enthralls your customers with wonder and exhilaration.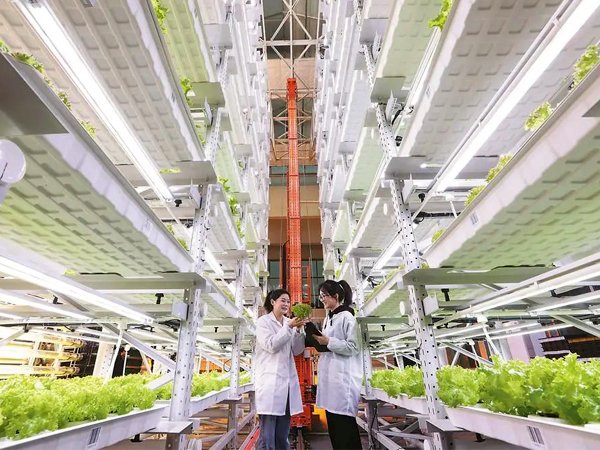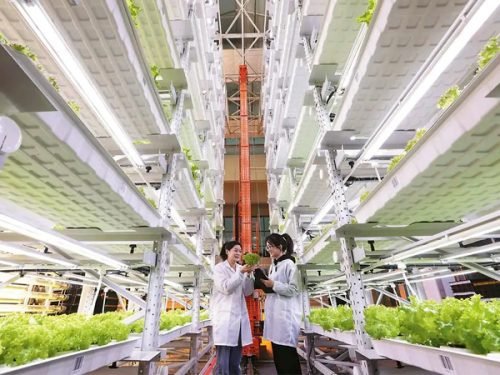 Commercial indoor growing systems are crucial in enhancing food security, especially in regions with limited arable land or vulnerable to climate challenges.
Vertical cultivation efficiently utilizes space by stacking plants in layers, increasing crop yields per square foot.
Doing good for the planet and creating food freedom.

Supporting sustainability initiatives by drastically reducing carbon footprint.

Cleaner and brighter taste-enhancing food quality.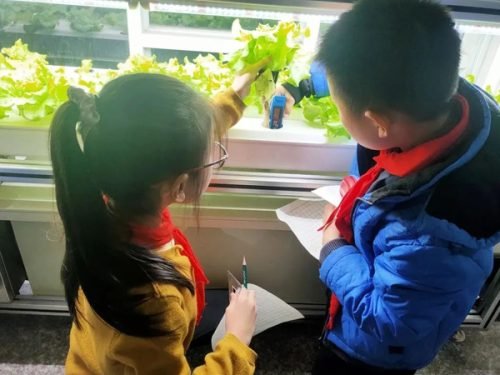 Auxgrow's integrated hydroponic vertical farming systems offer students an educational, culinary, scientific, sustainable, and pesticide-free experience.
Its innovation and sustainability have attracted new students and contributed to the overall growth and success of the educational institution.
Students are focused on protecting the environment.

Students enjoy learning about the origins of their food.

Helps students understand the benefits of clean, healthy eating.
With Auxgrow SG40 series, you can hire talented employees and retain them through innovative culinary incentives.
Restaurants can design culinary masterpieces using customized products based on nutritional or flavor characteristics.
Great taste increases the consumption of greens.

Excite guests and enhance the dining experience.

Offer your customers bold flavors and unparalleled freshness.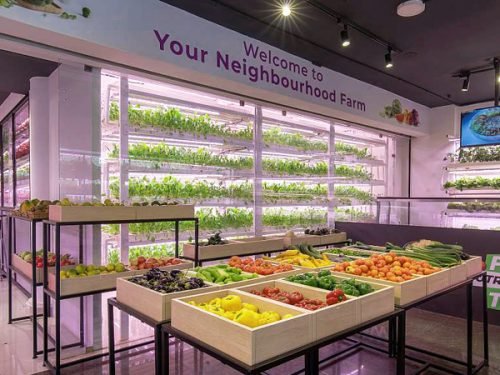 The perfect combination of retail and nature to unleash the power of green in your superstore!
Our commercial vertical hydroponic systems are flexible enough to be placed in any retail area. Captivating visual appeal to attract and engage customers.
Indoor mini farms add a unique and elegant showpiece.

Eco-friendly and sustainable, reflecting your brand's values.

Low-maintenance integrated watering system for effortless plant care.
Utilizing vertical farming in shipping containers to boost local food production.
Container farming systems can integrate renewable energy sources such as solar panels to power lighting and climate control systems.
Greater food safety with complete transparency.

Low-maintenance and consistent year-round produce.

Providing fresh produce to neighboring communities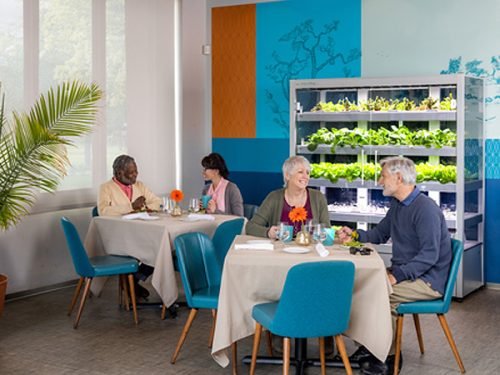 Residents adore healthy, nutritious products and appreciate the interactive.
Our senior living and healthcare partners absolutely love the Auxgrow SG40 series and how it helps them convey a commitment to a more sustainable future.
An ever-changing and stimulating point of conversation.

Reduced risk of exposure to outside pathogens like salmonella.

Nutrient-rich crops deliver significant health benefits.
What Can You Get From Auxgrow
Allow us to take care of 80% of the hurdles in establishing your vertical farm project.
As a leading hydroponic equipment supplier, we have the solutions for manufacturing or supplying essential cultivation and control systems. Beyond that, at Auxgrow, we continuously advance an integrated management platform encompassing automation, intelligence, and modularity.
Our expertise caters to indoor farms, ensuring you receive a comprehensive hydroponic system plan, combining top-notch hardware and software.
Even before you kickstart your project, we provide in-depth data, covering configuration details, costs, initial site planning, design blueprints, and estimated annual crop yields. All of this is tailored to your unique needs, equipping you with a clear understanding of the project's inputs and outputs from the get-go.
The commercial vertical growing systems from Auxgrow can accommodate various crops, from vegetables and fruits to medicinal herbs.
If you believe this venture holds profitability and you possess the interest and capability to move forward, do not hesitate to contact us.
We will provide you with a wealth of detailed information, optimizing the design, making necessary adjustments, and customizing the plan to align precisely with your specific circumstances.
Building Smart Vertical Farming
Changing cultivation to meet the challenges.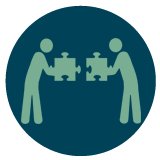 As a hydroponic equipment manufacturer, we offer competitive prices for your purchases, resulting in cost savings for you.
You will receive tailor-made design blueprints and commercial hydroponic system solutions that perfectly fit your needs.
Our systems promote sustainability by conserving water, reducing carbon emissions, and alleviating pressure on traditional farmland.
Auxgrow's commercial vertical systems cater to the requirements of all traders, hydroponic project managers, and farm owners.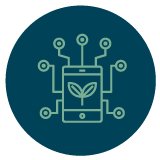 With intelligent features and remote control capabilities, our system offers convenient management and a wide range of functionalities.
Contact us for information on which hydroponic systems are right for your application. We would be happy to offer you support.