Jump into the world of hydroponics with Auxgrow hydroponic tower gardens and see how much you can grow!
Grow Fresh, Grow Fast, Grow Hydroponically!
Tower Garden for Education
On campus, for non-profit organizations or education, these towers have become tools for hands-on learning in subjects like biology, environmental science, and sustainability. They promote green initiatives. Students gain firsthand experience of modern agricultural practices and the benefits of local food production.
REQUES A QUOTATION
Outdoor & Indoor Tower Garden
This hydroponic growing tower features a water deflector and a water collection system. It's like an internal funnel that holds more water and delivers enough nutrients to each location. The water falls, and the plants absorb all of the nutrients that pass through. Even if no sprinklers are running, the feeding time can be extended.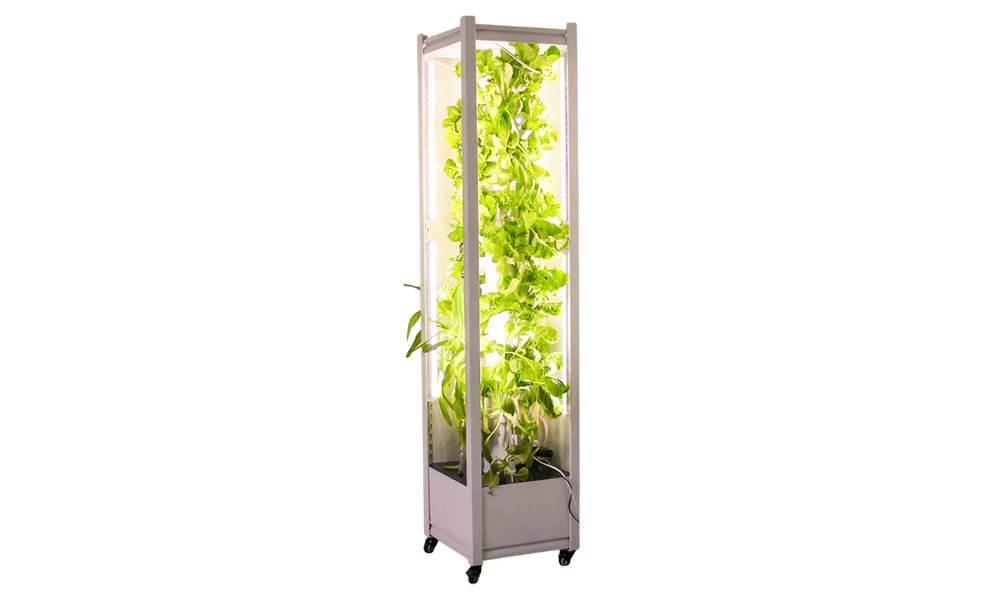 Indoor Tower Garden with Lights
The working principle of this indoor hydroponic garden tower is that the nutrient solution will flow from the bottom water tank to the top under the action of the water pump. The nutrient solution is pumped to the highest point and then flows down to each planting hole by free fall movement.
The water is recirculated in a closed system, which allows hydroponic grow towers to use up to 90% less water.
Vertical hydroponic tower produces 10-20 times more crops per square foot than land farming.
Hydroponic systems save land, equipment and labor, which translates into higher profit margins.
Hydroponic Tower Garden for Sale
Benefits of Having A Tower Garden at Home
Having a hydroponic tower garden at home can offer a sustainable and efficient way to cultivate fresh produce and enjoy gardening in any setting.
Year-Round Growing. With controlled conditions, a hydroponic tower garden system allows for year-round cultivation, irrespective of external weather conditions.
Space Efficiency. It allows homeowners to grow more plants in a smaller footprint. This makes them ideal for urban environments.
Water Saving. The closed-loop system recirculates water, minimizing waste and conserving this precious resource.
More Indoor Farming at Home
Although Auxgrow's hydroponic gardens are popular for home gardening, there are other hydroponic systems available for indoor enjoyment!
Contact us for information on which tower gardens are right for your application. We would be happy to meet you and offer you support.