At AUXGROW, we are experts in indoor soilless cultivation equipment. With our extensive experience in constructing plant factories, we offer a mature and reliable solution for indoor soilless cultivation.
We are confident in our ability to deliver cutting-edge solutions for you through our expertise in intelligent solutions, IoT management systems, and the ground-breaking development of artificial spectra.
The Beginnings of AUXGROW.
AUXGROW began with the idea of growing food in places previously thought to be unsuitable. Founders Henry and Richard shared a passion for research and agriculture. They had a clear vision for an innovative hydroponic system that would revolutionize the way businesses grow local produce and reduce the distance from farm to table.
We're on a mission to help companies create their own indoor farms where they have control, no matter what the weather throws at them.
Guided by innovation and sustainability, we're not just changing agriculture; we're cultivating a vibrant and inclusive future for all.
Our goal was to make sustainable hydroponic agriculture accessible to all. We developed hydroponic systems enabling people to grow their own food.
Customized vertical systems and tower gardens empower growers and businesses to maximize crop growth. AUXGROW will help you minimize resource usage, and reduce the carbon footprint.
Furthermore, we aspire to promote sustainability in various communities, schools, and businesses.
Why Auxgrow is the right partner for companies who want to meet their sustainability goals?
Our goal is to help you create sustainable and thriving communities by raising awareness about the environment and offering locally sourced food.
✓ We've installed hydroponic farms in companies all around the globe since 2016.
Over the last seven years, we've seen firsthand the beneficial effects of hydroponic farms on urban areas and communities.
✓ Empowering your business and impact is at the heart of what we do.
We are dedicated to helping your business grow, enhance your social impact, and make a lasting positive impression on your guests.
✓ We work with hydroponic education programs.
We want to unite people, introduce them to superior produce, and reshape their perspective on the world through hydroponic education.
✓ Certified units for your peace of mind.
Our units are certified with UL, FCC, and CE standards, ensuring reliability and compliance, and meeting the needs of our commercial clients.
We're not just a supplier, we're your partner in success.
Our dedication is not only in what we do but how we do it.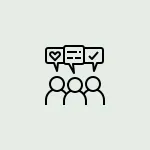 The key to excellence lies in our energy and interest in what we do.
Blending innovation and reality to provide meaningful solutions.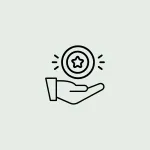 Our quality has no shortcuts or compromises. Simply the best will do.
Contact us for more details about hydroponic systems. We would be happy to offer you support.