Indoor Smart Garden for Hydroponic
Growers get the satisfaction of both growing fresh produce as well as building technical systems.
Think green, grow smart. The future of home gardening is here – the all-new tabletop indoor hydroponic planter.
Simple plug-and-play design, small footprint, sustainable, eco-friendly, and year-round planting.
Indoor smart garden satisfies both the desire to cultivate organic life as well as a technical mindset focused on optimizing systems.
Auxgrow, a hydroponic equipment supplier, is dedicated to providing innovative and high-quality hydroponic smart gardens and supplies to help you grow thriving plants using soilless gardening techniques.
We manufacture and sell our products, rigorously testing all of our indoor smart gardens and components before they reach you.
Indoor Vegetable Growing Systems SG50A
Plant Pods: 4pcs
Tank Capacity: 2.5L
Color: White
The intelligent growing systems allow you enjoy homegrown veggies at your fingertips and harvest them 365 days a year. The round design of this indoor hydroponic vegetable garden system is lighter and fits well into any small space or tabletop decor.
Hydroponic Planter Indoor SG50B
Plant Pods: 6pcs
Tank Capacity: 2.5L
Color: Black
No more weeding, tilling, or pest control is required. Our hydroponic garden system indoor is self-contained. With balanced nutrients and an ideal growing environment of a hydroponic garden kit indoor, your plants can reach their full potential.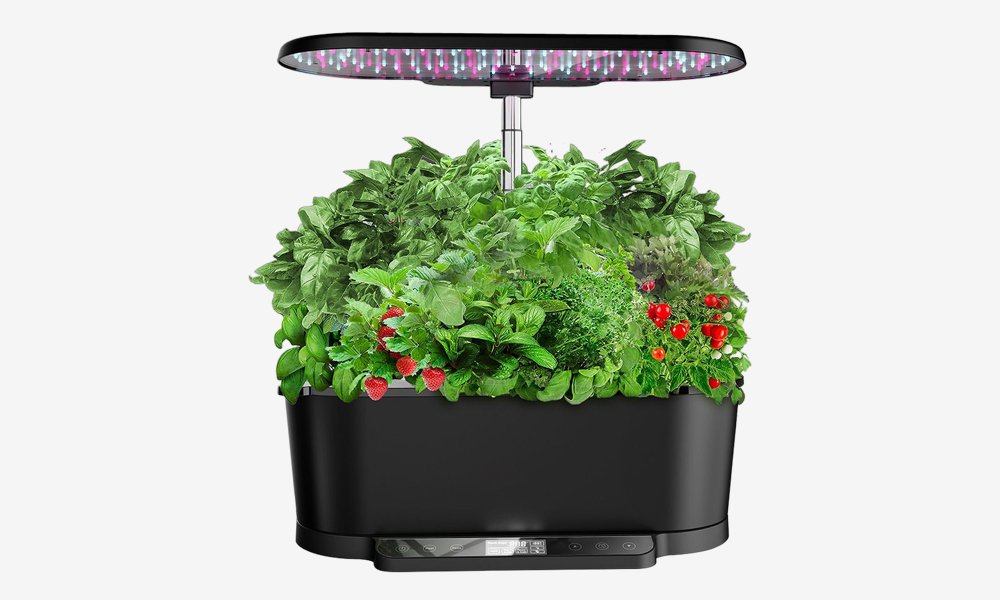 Indoor Hydroponic Garden System SG36
Plant Pods: 15pcs
Tank Capacity: 7.5L
Color: Black
This smart garden hydroponics system has a large enough water tank and 15 planting pods to win the hearts of many consumers. Everything you need to get started is included in this home hydroponic herb garden, from the reservoir to the grow light to the air pump.
Indoor Vegetable Garden System SG28
Plant Pods: 6pcs
Tank Capacity: 2.5L
Color: White / Black
With the Auxgrow indoor vegetable growing system, you may go beyond and experience endless abundance. Our indoor hydroponic vegetable garden has everything you need to harvest natural, homegrown vegetables and herbs year-round.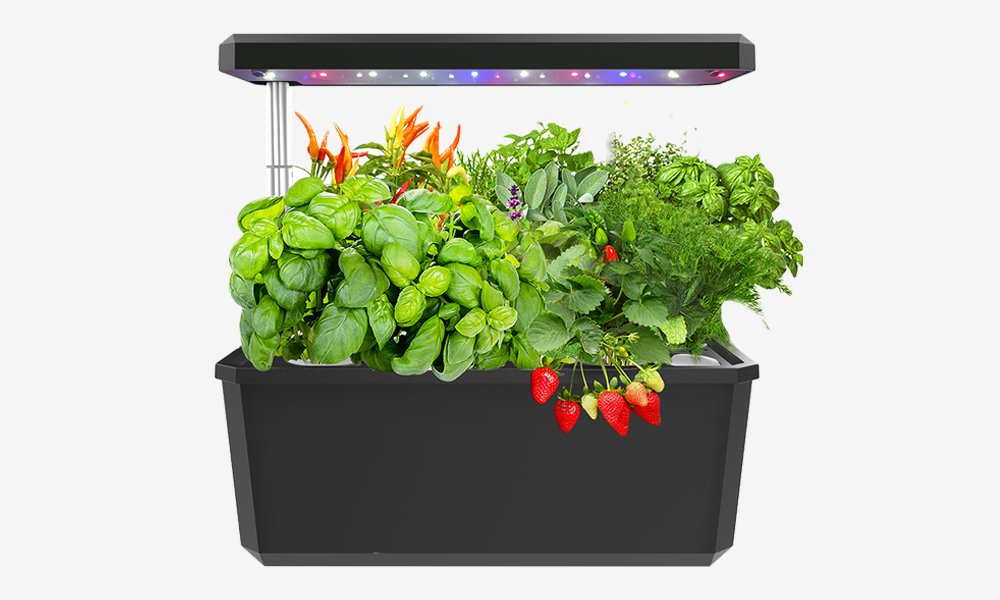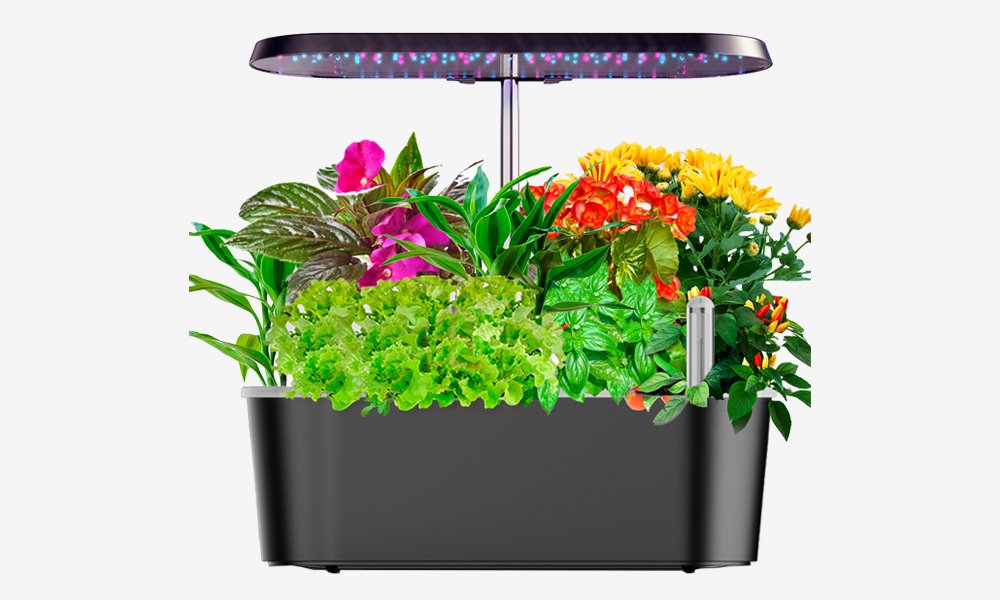 Indoor Vegetable Garden Kit SG25
Plant Pods: 7pcs
Tank Capacity: 3.5L
Color: White / Black
This smart garden grow kit allows you to grow fresh vegetables year-round without the need for soil. You'll be gathering fresh veggies in your hydro planter indoor grow kit in no time if you use water and nutrition solution.
Indoor Home Hydroponic Garden SG20
Plant Pods: 12pcs
Tank Capacity: 3.5L
Color: White / Black
Growing your fresh vegetables has never been easier with our revolutionary home hydroponic vegetable garden. Experiencing why thousands of customers rave about our ultra-simple home indoor hydroponic garden and prolific results.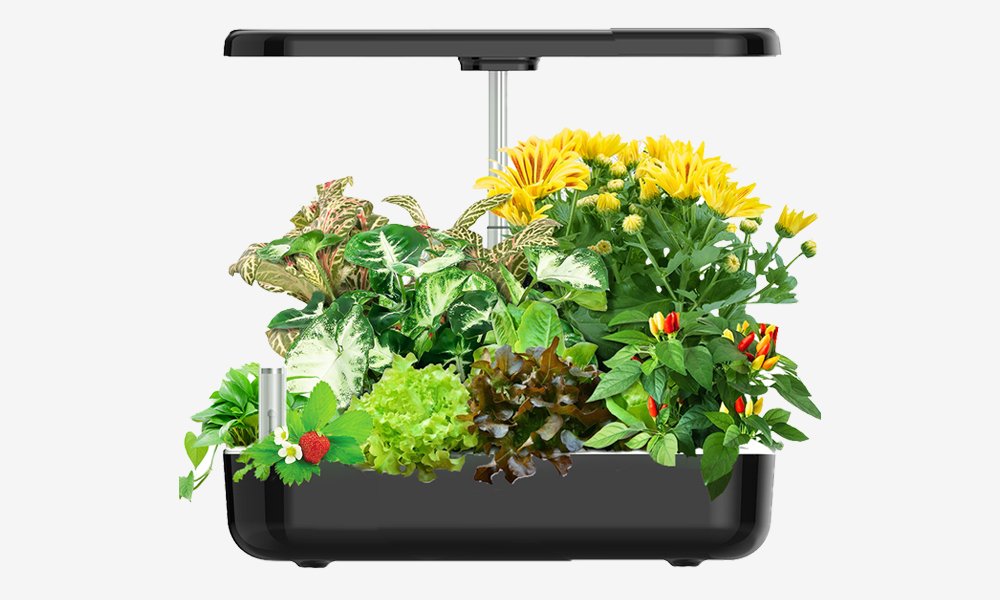 Smart Indoor Hydroponic System SG10
Plant Pods: 7pcs
Tank Capacity: 4L
Color: White / Black
For the home gardener looking for an innovative and productive way to grow vegetables at home, our hydroponic kitchen garden is a clear choice. Home vegetable growing systems will help you realize higher yields, faster growth, and healthier plants.