Jump into the world of hydroponics with Auxgrow hydroponic tower gardens and see how much you can grow!
RAISE YOUR HYDROPONIC GROWTH TO A NEW LEVEL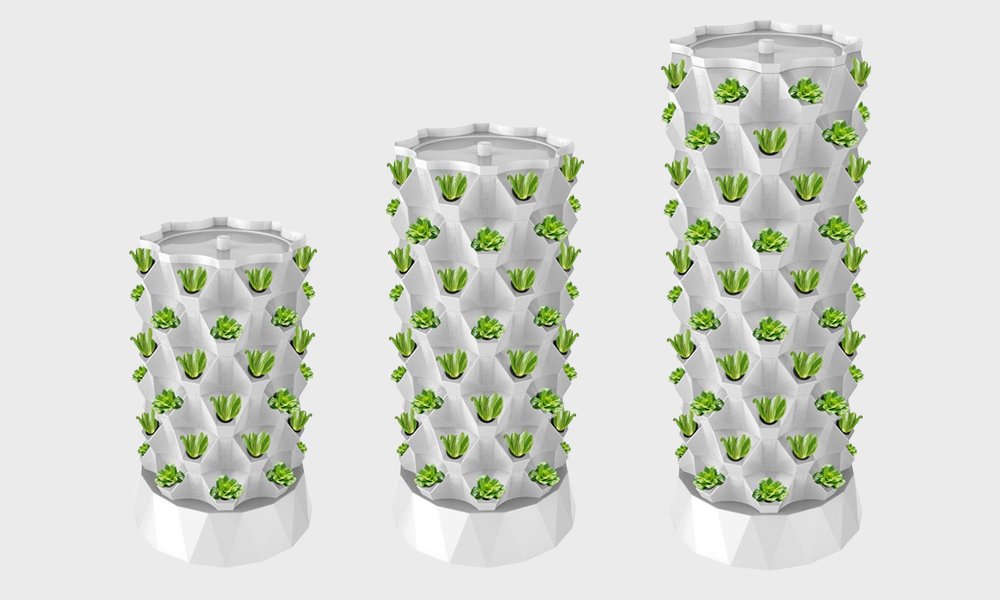 AUXGROW Tower Gardening
This hydroponic growing tower features a water deflector and a water collection system. It's like an internal funnel that holds more water and delivers enough nutrients to each location. The water falls, and the plants absorb all of the nutrients that pass through. Even if no sprinklers are running, the feeding time can be extended. In the event of a prolonged power shortage, it is better to simply supply water to the top of the tower. The tower top is easy to remove and reinstall.
AUXGROW Growing Tower
The working principle of this indoor hydroponic garden tower is that the nutrient solution will flow from the bottom water tank to the top under the action of the water pump. The nutrient solution is pumped to the highest point and then flows down to each planting hole by free fall movement. And the nutrient solution will run down layer by layer before returning to the water tank and continuing to cycle. The roots are kept moist without being soaked in water, keeping the roots in the air.
Take A View About the Commercial Hydroponic Farming
Our hydroponic gardening tower offers an innovative solution for high-density planting using the power of hydroponics.
If you're looking for an affordable, space-efficient solution, our hydroponic tower gardens are the ideal system using a proven, sustainable technique.
Educators use hydroponics to provide students with a wealth of knowledge, growers profit economically from hydroponics, and home gardeners may grow fresh fruits and vegetables.
DIY Hydroponic Tower Garden HT06
Hydroponic Tower Garden with Lights HT08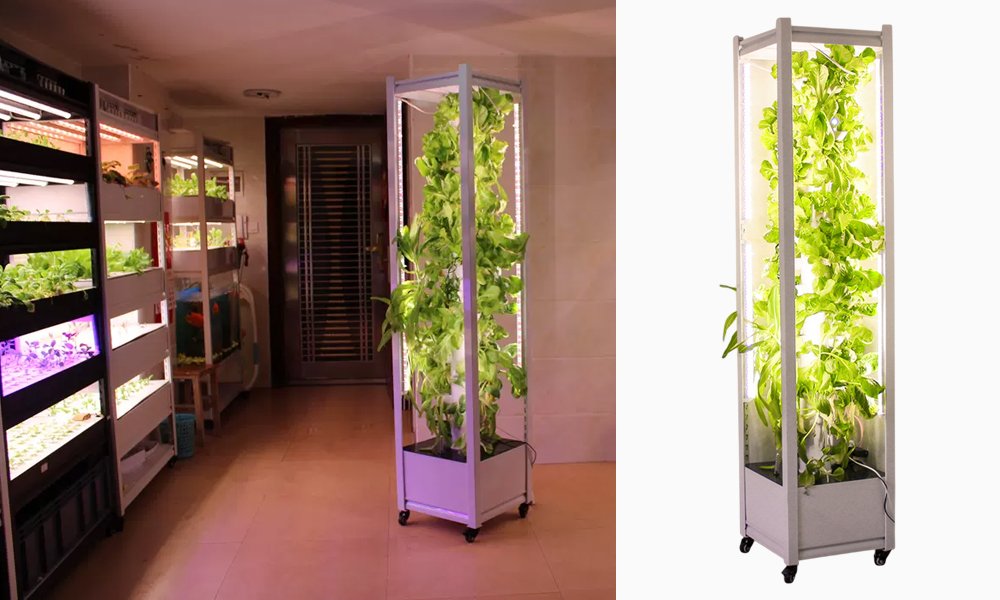 The water is recirculated in a closed system, which allows hydroponic grow towers to use up to 90% less water.
Vertical hydroponic tower produces 10-20 times more crops per square foot than land farming.
Hydroponic systems save land, equipment and labor, which translates into higher profit margins.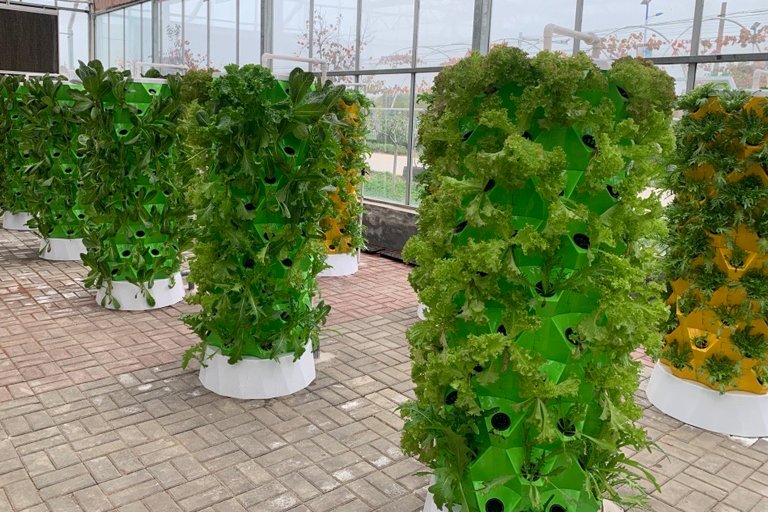 Auxgrow, a hydroponic equipment supplier, is dedicated to providing innovative and stable quality hydroponic tower gardens. We are strong enough to support the development of your hydroponics business and support customization on demand.
Trends in Vertical Hydroponics
Low water consumption, substantial economic profits, and healthier food production are the benefits driving the growing popularity of commercial planting towers. Vertical tower gardening offers major economic opportunities for farmers and food producers.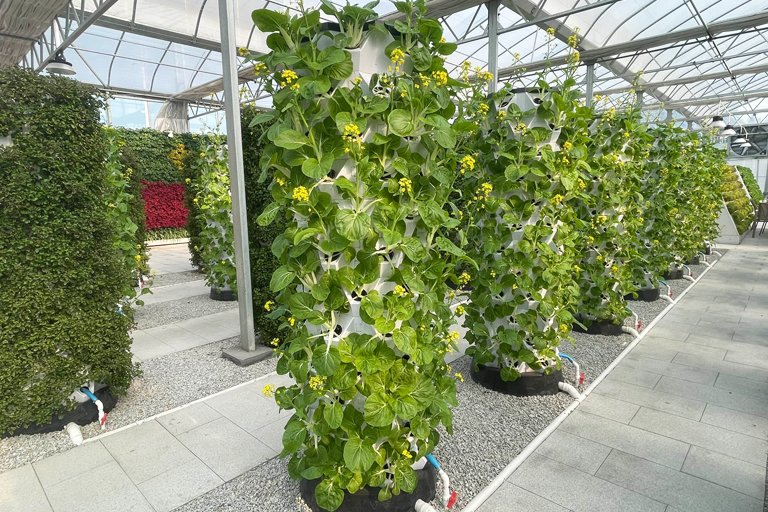 Educators are fond of using hydroponics to carry out school garden programs. Hydroponics education is available for all grade levels. It teaches plant biology and growth, provides opportunities for experimentation, and effectively connects students to their food.
The advantages of hydroponic tower gardens for indoor and outdoor use are higher yields, less waste, year-round production, lower costs, and stable market prices. They provide an efficient system for maximizing food production in a sustainable way.
Hydroponic grow towers emphasize maximizing space, reaching new heights, expanding possibilities, and customization.
Hydroponic Home Gardening
Commercial Hydroponic Farming
Call us and email us for information on which hydroponic tower gardens are ideal for your application. We would be happy to meet you and offers you support.