Lighting Solutions For Indoor Cultivation
Indoor cultivation obtains an ideal environment and multiple harvests via a precise control over the temperature, ventilation, the quality of substrate and fertilizers, and the most important – illumination. Mars Hydro LED grow lights were designed with well-developed full spectrum and dimming function, to require a maximum simulation of natural sunlight, and to control light intensity conveniently for different plant stages, making them the right choice for your indoor grow.
INDOOR LED GROW LIGHTS SPECIFICATIONS
FB01A06D
GB01A06R
GB01A06R
FB01A06D
Power: 600W
Dimension: 720*600*74mm
Net Weight: 10kg
PPF: 1730μmol/s
PPF: 2.9μmol/J
Samsung and Osram LEDs
Full spectrum 3000K, 5000K, 660nm and IR 760nm + UV-A
Quantum board design, silver color
UL listed Sosen LED driver
Input Voltage: 100V~277V AC, PF>0.95
Knob Dimmer
Hang hooks kit included
Lifetime: 54,000hrs
GB01A06R
GB01A06R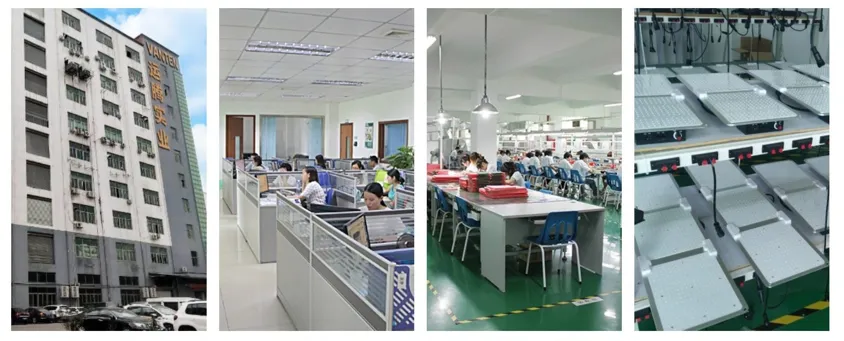 Pressional pre-sale consultaion
Mars Hydro has been in LED grow light market since 2009. With 10+ years of market experience and research on the requirements for commercial LED grow lights, we have built a professional consulting team that can provide you with the most suitable and matching scheme for your unique situation. If you would like to consult, please contact email: info@mars-hydro.com, or add WeChat: +8618628970280. 
Speed and safety assured delivery
Fixtures are supplied according to an agreed schedule. Mars Hydro owns local warehouses in the USA, Canada, the United Kingdom, Germany, Australia, Russia, and China, accepting various cargo receipt methods – such as pick-up, express delivery, truck transport…thus promising you a scheduled cargo arrival.
Dedicated after-sale service
Once the transaction is agreed upon, Mars Hydro will serve you with an individual consultant to solve your concerns about warranty issues. 5 years warranty and local warranty centers in the USA, Canada, the United Kingdom, Germany, Australia, Russia, and China to give you a worry-free cultivating experience and quick response on maintenance and replacements.
COMMERCIAL ACCOUNT APPLICATION