What's in the box
Specifications
Warm Tips
What's in the box
Auxgrow SG50A
Smart Soili × 4
Basket Kit × 4
Quick Start Guide × 1
Plug Adapter × 1
A Nutrient Solution × 1
B Nutrient Solution × 1
Auxgrow SG50B:
Smart Soili × 6
Basket Kit × 6
Quick Start Guide × 1
Plug Adapter × 1
A Nutrient Solution × 1
B Nutrient Solution × 1
Specifications
Warm Tips
Does Auxgrow SG50 Suit You?
You can grow fresh herbs, fruits and leafy greens all year round.
The water pump circulates every 30 minutes, automatically providing your plants with the right amount of water and nutrients.
The plant light panel is adjustable in height, offering a 31-centimeter growing space for each stage of plant growth.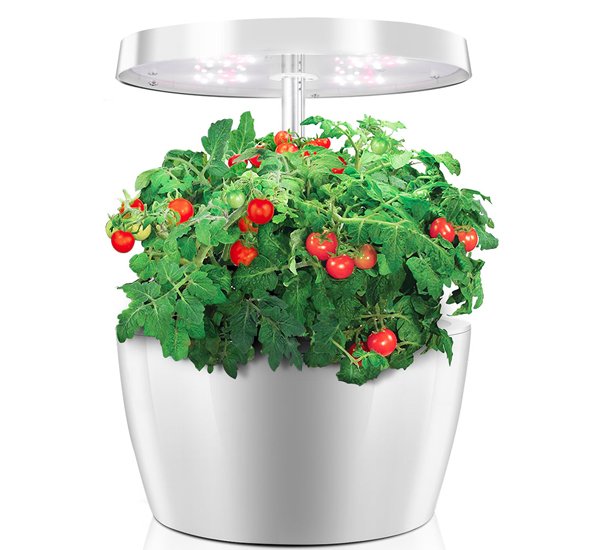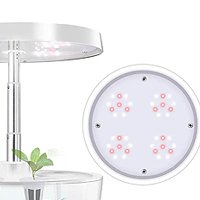 The built-in full-spectrum 20-watt LED lighting system illuminates the herbs, ensuring healthy growth even in indoor spaces.
①Normal mode:14hrs. on /10hrs. off
②Enjoy mode:12hrs. on /12hrs. off
③Grow mode:16hrs. on /8hrs. off
How the Smart Garden System Works
Our smart soils are biodegradable and contain no harmful chemicals.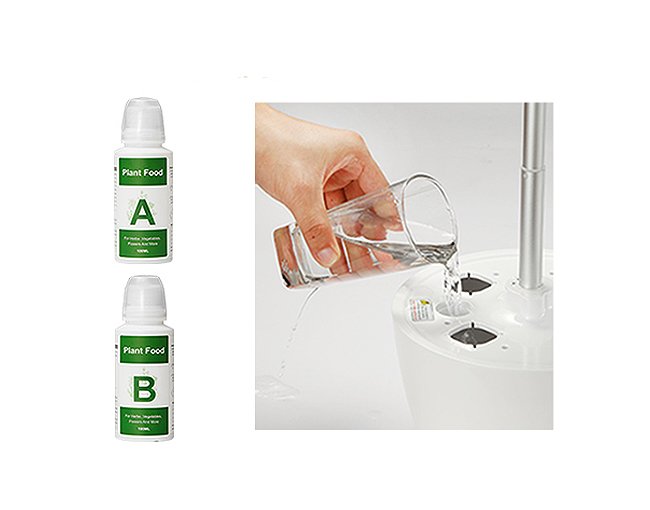 2. Add water and nutrient solution
Add enough water to the tank to prevent the alarm from beeping.
Three smart LED lighting modes are available for all stages of plant growth.