Created in 2010, Auxgrow will always be fresh in providing the most suitable LED grow lights for indoor plants with high quality as well as affordable prices. A complete and considerable sales are formed, and still on its way to perfect. We will always keep the grower's opinions in mind, and make them grow become simple. We are still developing different indoor grow tent lights, please look forward to it.
The overall light output of Auxgrow TX02A10R 1000W indoor grow tent lights is as high as 2.9μmol/J and 2800μmol/s. It is suitable for indoor commercial producers who adopt vertical farming methods and indoor traditional single-story.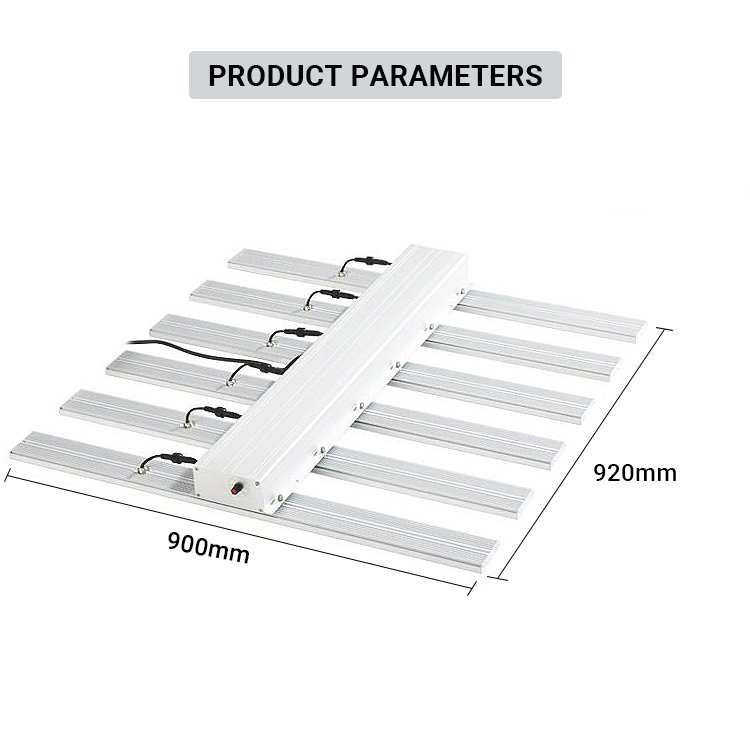 Indoor Grow Tent Lights TX02A10R
Power: 1000W
PPF: 2800μmol/s
PPE: 2.9μmol/J
Dimension: 920*900*90mm
Samsung and Osram LEDs
Full Spectrum 3000K+5000K + 660nm
Input Voltage: AC100-277V, 277-480V Optional
Inventronics LED Driver
Power Factor: 0.98
Dimming: Knob dimmer + RJ14 Port
Lighting Coverage: 2500mm × 2500mm
Rating: IP65
Lifetime: 54,000hrs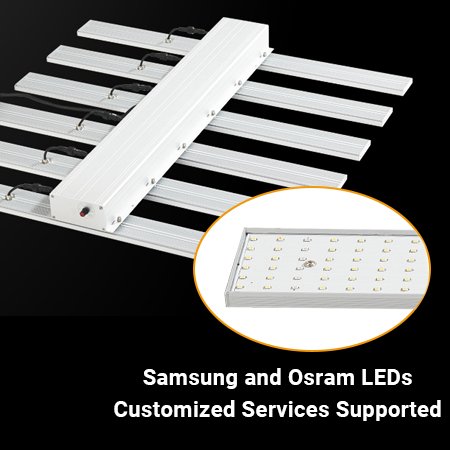 High-Quality Component & High Efficiency
Our indoor grow tent lights are equipped with market leader Samsung diodes & Osram deep red diodes, TX02A10R draws 1000 watts, powered by Inventronics LED driver, it delivers PPF Efficacy up to 2.9μmol/J and an average PPFD 2800μmol/s @12″ in 5'x5′ coverage, harvest 2.5g/w easily!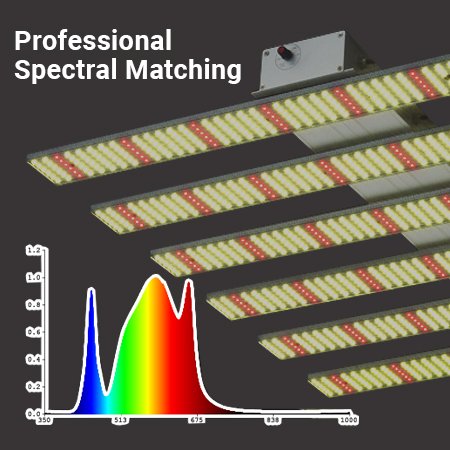 Maximum Yield Full Spectrum
Proven high-yield full spectrum (3000K warm white, 5000K white, deep red 660nm) with higher red diodes ratio. Indoor grow tent lights are good for veg bloom and provide plants with enough light from seedling to flowering, born for big buds. Easy dimming design meets the needs of indoor plants at different stages of growth.
Easy Installation & Daisy Chain Dimmable
Assembly splicing design for a small package. This vertical farming LED lighting is hanging installation, especially beneficial both for home growers and commercial growers, suitable for growing tents, indoor warehouses, vertical racks, hydroponic and soil growth.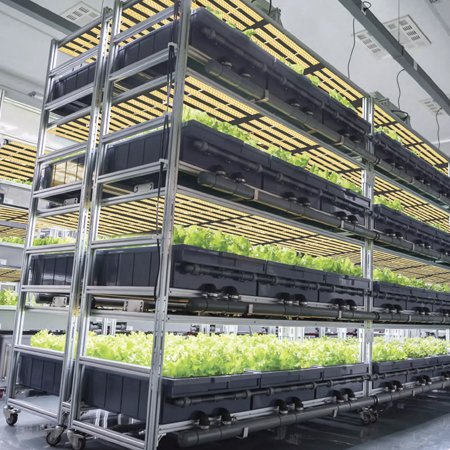 Perfect for Indoor Plants at All Stages
LED grow lights for indoor plants can be used for full-cycle growing from seed to harvest. It is a great option for keeping your favorite mother plants available for cloning anytime you need them. Quickly heat dispersing material aluminum reduces light lost to aisles and walls, increasing the light intensity up to 20%.