Indoor herb garden kit provide adults with a relaxing time, helps people forget the anxious from work and life. They can focus on building their homemade hydroponic system. It can help parents and children enjoy planting together and improve family relationship, feeling love with family. It's a great gift for friends and family.
An outstanding gift for children, helps them to explore the mysteries of nature and observe plants growing, in order to know knowledge from their own experience.

Our Services
OEM, ODM Services
Online&Offline Service With Our Sales Team, Provide You The Prompt Pre-sales, Sales, After-Sales Service
Quick Production Lead Time, Excellent Quality Control And Custom Design For Order
Have Own R&D Team & Factory & Forwarder, Provide You A Full & Good Solution
Procurement Agency Service
QC Test Agency Service
Purchase Agency Service
Find hydroponic garden supplies to expand your revenue & profit. 12 years of hydroponic smart garden experience. Inquiry us now!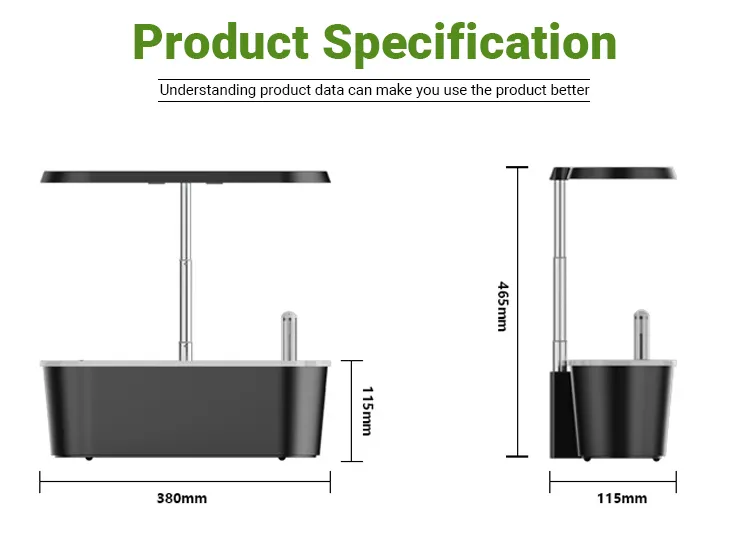 LED Power:24W
Water Tank:3.5L
Planting Pods:7 pcs
Input: AC 100V-240V / 50-60Hz
Output: DC 24V
Material: ABS + Aluminum
Color: White / Black
Certificate: CE, ETL, FCC, RoHS
Warranty: 5 Years
Complete Indoor Herb Garden Kit
All-in-One indoor herb garden kit includes all the equipment & supplies you need to plant, cultivate & enjoy your favorite herbs, veggies & plants in the year-round comfort of home.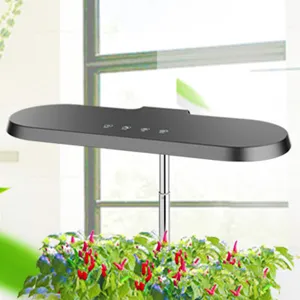 Multi-Mode Control Panel
Choose from 3 easy planting modes with perfect lighting cycles based on plant growth stage. Self-regulating technology develops plants faster & healthier than in the outdoors.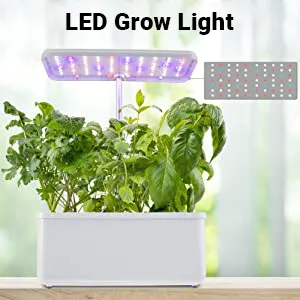 LED Grow Lights
High performance 24-watt LED plant light of indoor planting system simulates the sunlight spectrum. The adjustable light rod allows you to extend lamp height up to 17.5inch to maximize coverage, achieve ideal angle & accommodate plants as they bloom & grow.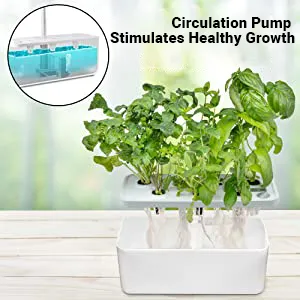 Circulation Water Pump
Circulation pump stimulates healthy growth. 3.5L Water Tank comes with a circulating water pump, which provides a fruitful environment for roots & stems and promotes water circulation.