Description
Red, warm white, pure white, and IR light (660nm,3000K, 5000K, IR 760nm). 3000K provides more reddish light and 5000K provides more blueish. The 660nm red and IR light is especially useful during bloom, where it speeds up flowering time and boosts yields. Our industrial grow lights provide desired needs for plants in all stages from seedling to bloom.
Auxgrow indoor LED grow lights make planting much easier, it could provide various application systems to various growing stage plants and different kinds of plants. The plant could be various indoor and outdoor plants, such as autoflowers, succulents, big leaf plants, vegetables, fruits, and so on. LED Grow Light could be applicable in the greenhouse, basement, office, living room, kitchen, yard, lobby, and so on.
Model: DP01A02D
Power: 150W
PPF: 435μmol/s
PPE: 2.9μmol/J
Dimension: 458*290*75 mm
Net Weight: 1.8KG
Full Spectrum 3000K, 5000K, 660nm and IR 760nm
Input Voltage: 100V~277V AC, PF>0.98
Rating: IP65
Lifetime: 54,000hrs
Safety & Reliable
Excellent power driver to ensure the safety and stability of the Auxgrow industrial grow lights.
Constant voltage style power supply and Universal AC input/Full range.
Auxgrow provides you with high-quality plant growth equipment and services. 
Our promise is to be the best indoor gardening supplier you can trust.
Approval: ETL &c ETL, DLC, SAA, CE, ROHS certified products.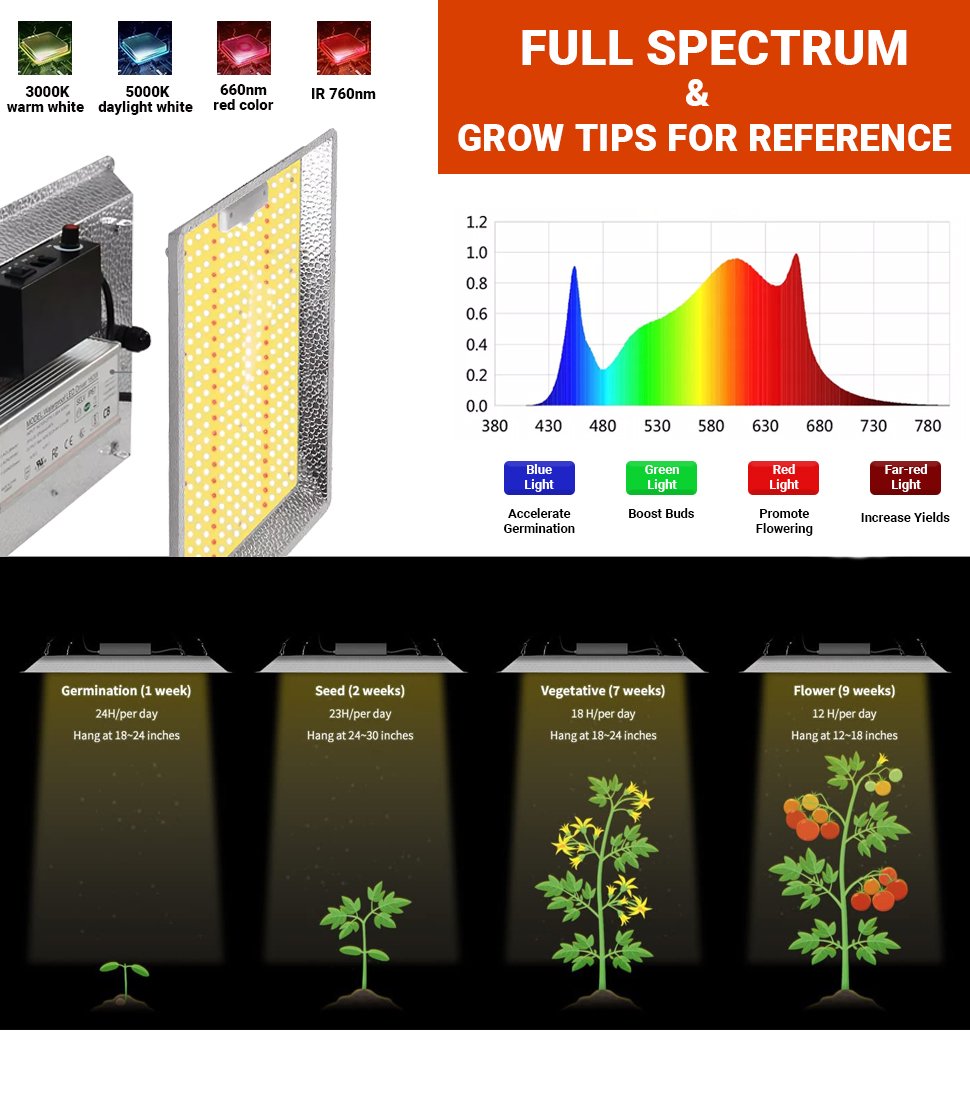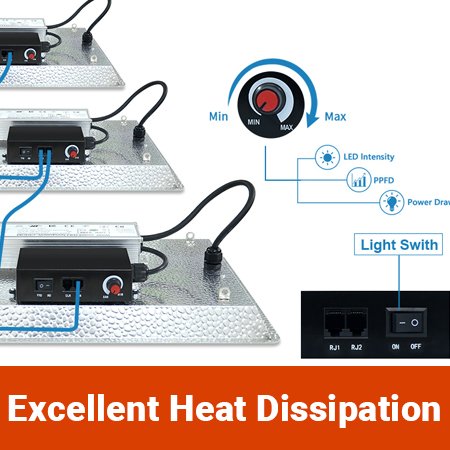 Daisy Chain & Dimmable Feature
Upgrade LED grow lights with a single light switch, dimmer, and daisy chain for the driver. Just use 1 outlet can be daisy-chained together and one-knob dimming by main light, and it can be daisy chain up to control 12 units multiple lights from 1 dimmer, and up to 6 units multiple lights can be daisy chained from 1 receptacle for seamless expansion of your growing area.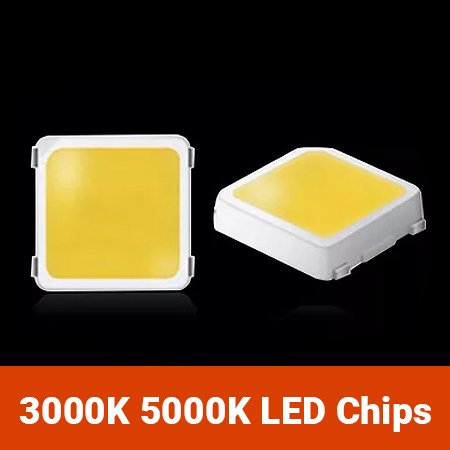 High Efficiency & Low Energy Consumption
Indoor grow lights for vegetables utilize the latest in high-yielding SMD LEDs technology, high energy efficiency with 2.9μmol/J, and adopt the design of a scientific reflector hood to provide high PAR output and deeper canopy penetration, over 90% of light energy can be absorbed by plants and resulting maximum higher yields.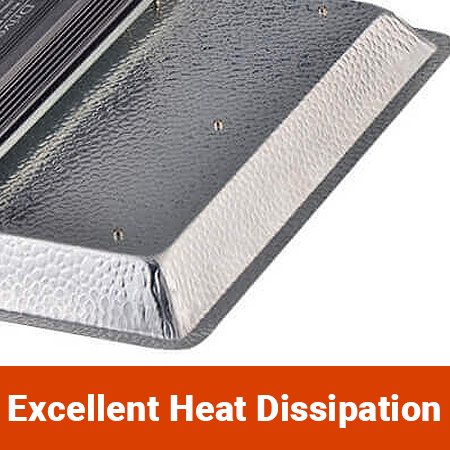 High Reflectivity & Silent Fanless Design
They quickly heat disperse high reflectivity aluminum heat sink provides the passive heat dissipation, and saves the energy lost to aisles and walls, maximize light efficiency by ensuring light covers the whole plant canopy and grow space. With zero noise, no fan, and equipped with a waterproof LED board and protective cover for cables, industrial grow lights DP01A02D are designed specifically for indoor growing.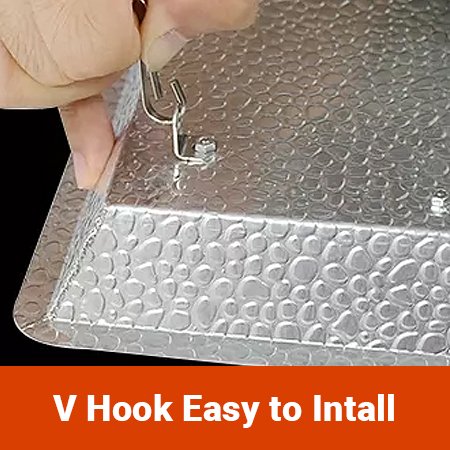 Stainless Steel Hooks
Industrial grow lights are equipped with stainless steel hooks made of metal with good rust resistance, sturdy and durable, and good performance. The surface is smooth and will not hurt your hands during installation and removal. It can be easily mounted on 180° swivel arms, ceilings, poles and walls. It can also be fitted with suspensions for more precise height adjustment.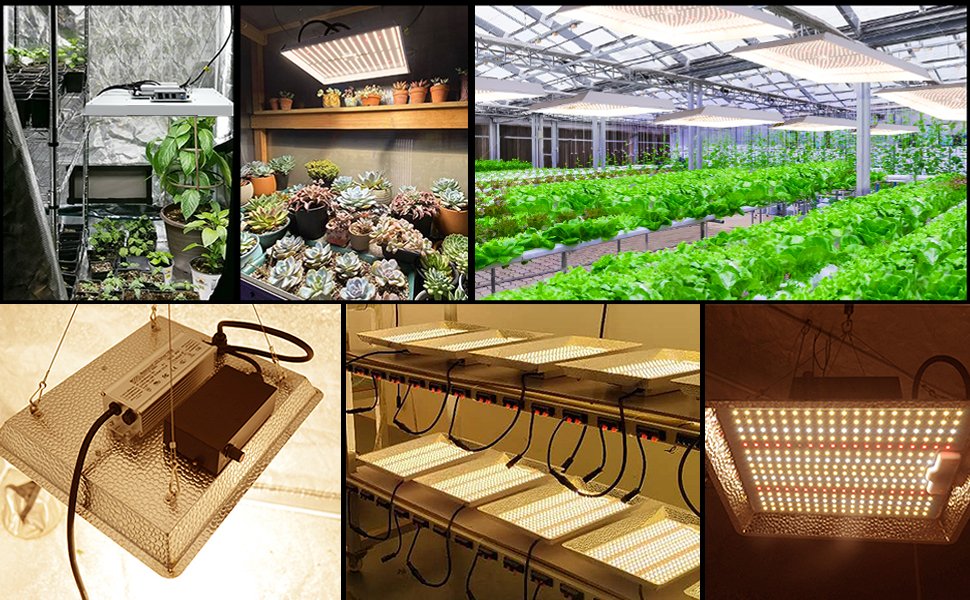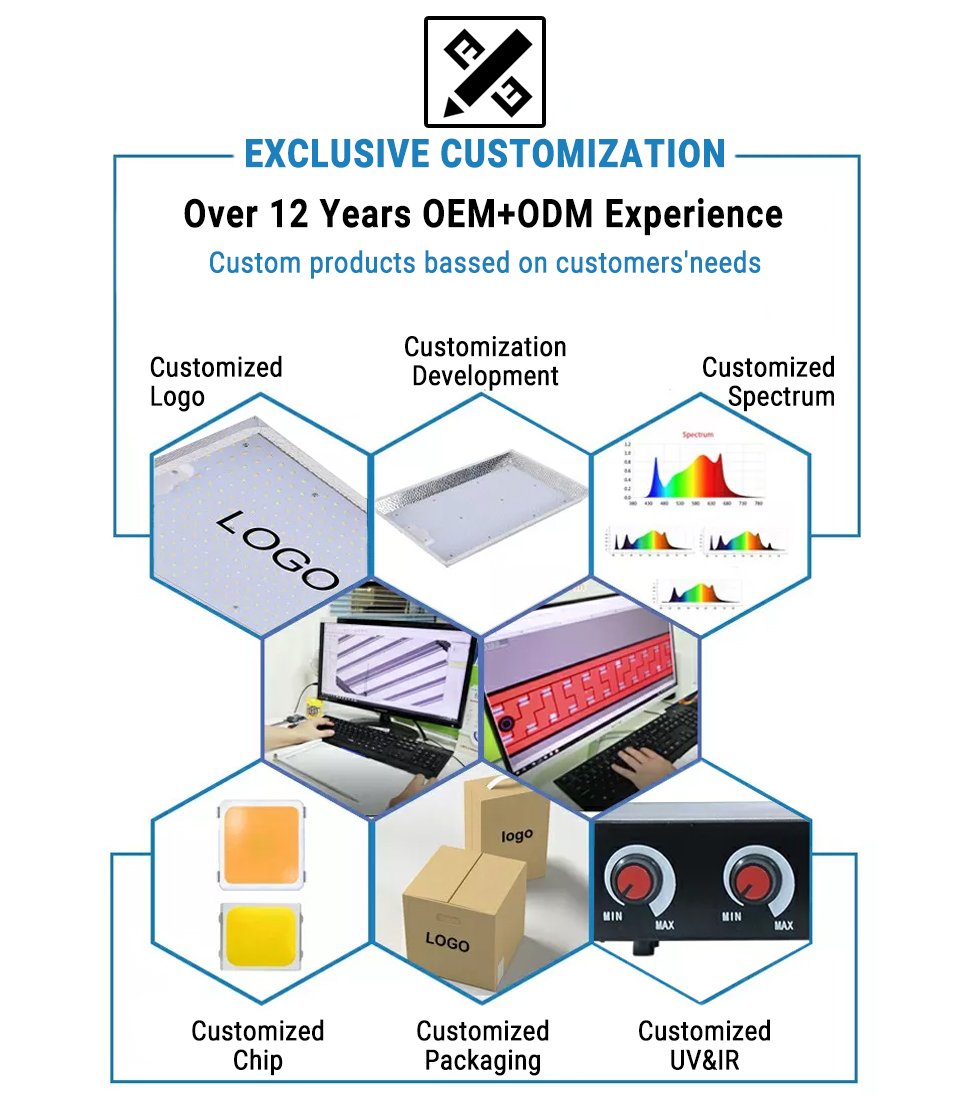 We are the full spectrum LED grow lights supplier in China.
History: Over 12 years of OEM+ODM experience
Factory Outlet: Our factory covers an area of more than 3000 square meters.
Customized Services: We have a professional R&D team that customizes LED grow lights according to your requirements.
R&D Ability: 6 technical engineers, over 20 new products each year.
Approval: ETL &c ETL, DLC, SAA, CE, ROHS certified products.
After-Sale Service: We provide prompt after-sales service with a quality guarantee period of 3 years and a quick after-sales feedback time during the warranty period.
Our light planning specialists are experienced with all types of lighting environments.
When you're ready to start your LED grow lights plan, our team can get you going quickly and reliably.