Description
Applications of LED Grow Light for Growing Marijuana?
This LED grow light can be used for hydroponics and indoor plants in the soil. It is mainly used for small plants and micro-green plants. It is very suitable to be added as an auxiliary side panel when flowering. Red, blue, very suitable for indoor living plant gardening, shelf and tent growth.
Very suitable for seedlings, whether you are growing tomatoes, strawberries, roses, peppers, basil, lettuce, herbs, kale, spinach, wheat germ, broccoli, wildflowers, cucumbers and other fruits and vegetables, plant growth with seedling LED grow light can meet your growth needs at all stages, and it is best to add them to obtain high yields.
The corresponding spectrum is very suitable for seedling/young vegetative growth or flowering/flowering. It has a full spectrum of effective ultraviolet/infrared, with a correct and useful spectrum, can be used for plant growth and flowering, including red, blue, and white, which can fully meet the needs of various indoor plants in their growth cycle.
Model: DP01A01D
Power: 100W
Dimension: 340*290*75 mm
Net Weight: 1.8KG
PPF: 290μmol/s
PPE: 2.9μmol/J
Samsung and Osram LEDs
Full Spectrum 3000K, 5000K, 660nm and IR 760nm
Input Voltage: 100V~277V AC, PF>0.98
UL Certificated LED Driver
Rating: IP65
Lifetime: 54,000hrs
Full Spectrum
Ideal for all growth stages, including 3000K and 5000K white spectrum, 660nm red and 730nm far-red light, infinitely close to natural light. The seedling LED grow light uses the Samsung and Osram diodes to provide a true high-efficiency rating of PPF 2.9μmol/J. Please remember to adjust the hanging height appropriately to the desired level of the plant for optimal growth.
High Reflection & Efficient Heat Dissipation
It's highly reflective design and fast heat dissipating aluminum reduce light loss in channels and walls and increases light intensity by 20 %. Your plants get more energy without burning plants for maximum space. The thickened aluminum heat sink ensures efficient heat dissipation and is specifically designed for indoor growing to provide a healthy growing environment for your plants.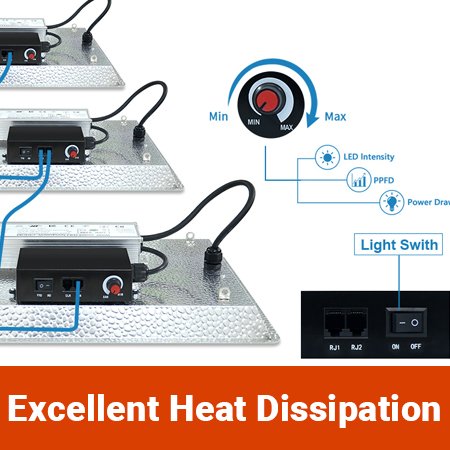 Flexible Dimmer 0%-100%
Seedling LED grow light comes with a dimming knob and a single on-off switch. The dimming knob changes the brightness level of the whole light from 0 to 100% to adjust precisely the amount of every growth phase lighting range, and mixed 3000K, 6000K, 660nm Red, and 760nm IR, creating a light blend matching the natural sunlight, which saves electricity while making the grow light adaptable to germination, veg, bloom, and fruiting periods of plants.
IP65 Waterproof
Our small indoor plant light is IP65 rated to protect against water splashes and jet streams from all directions and provide full dust protection. Not only do they ensure stable output and the expected life of the light, but they also protect the grower's work safety.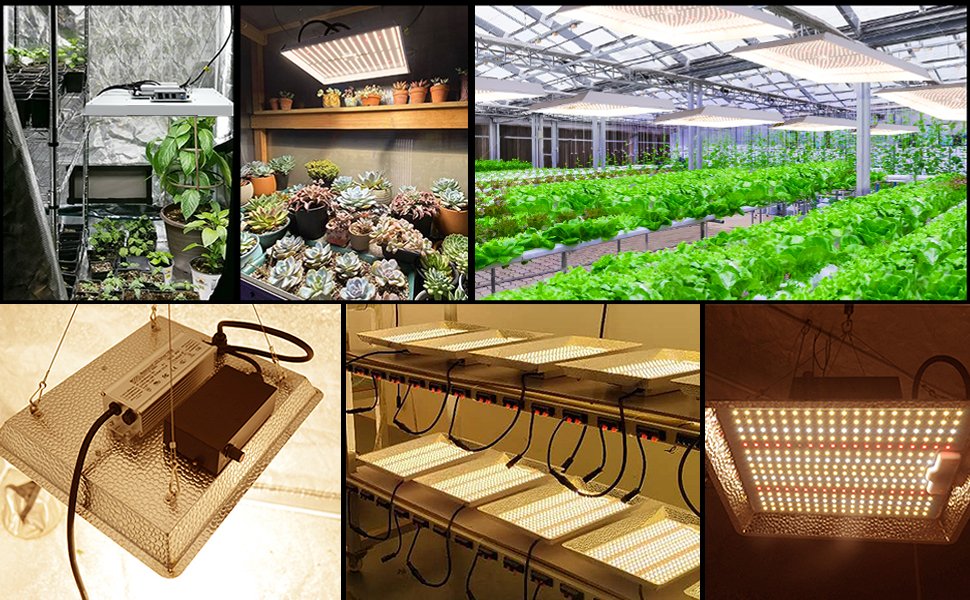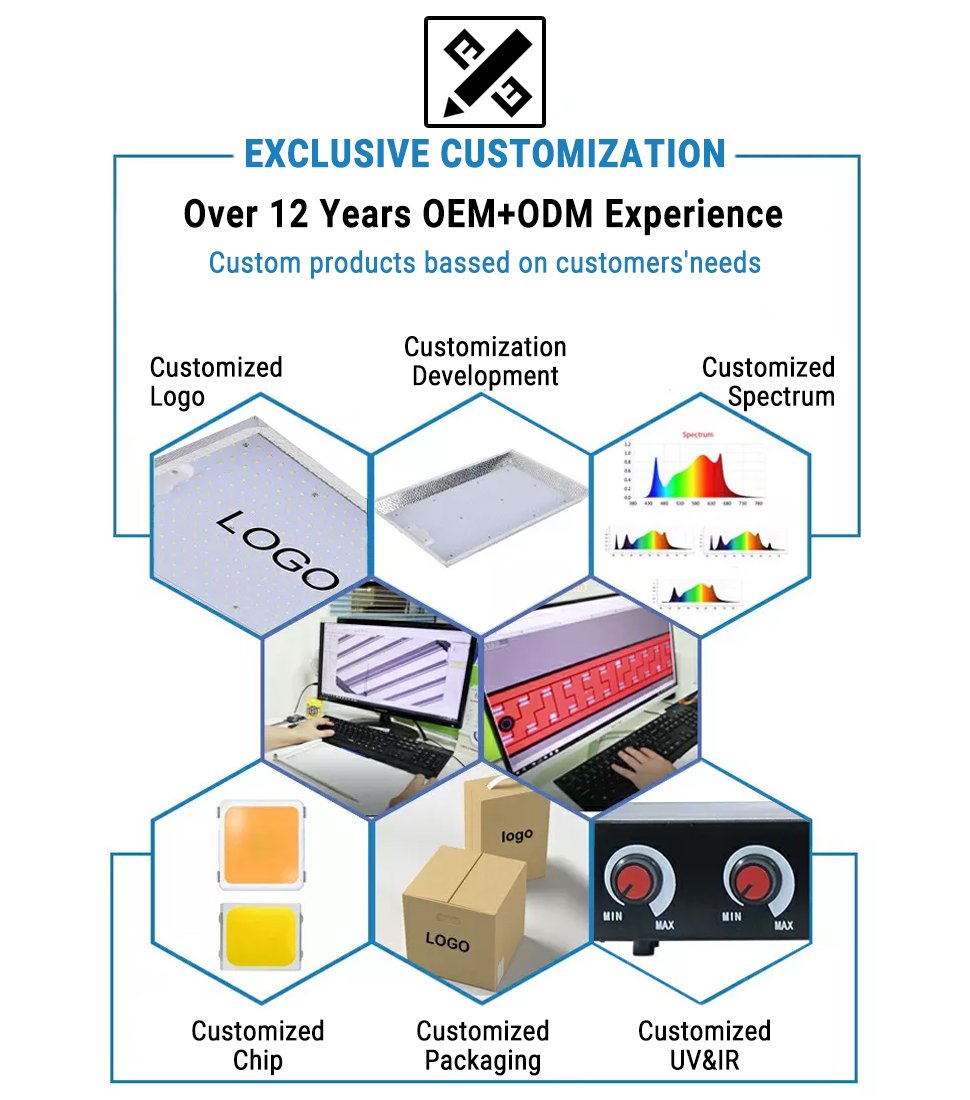 We are the LED grow light supplier in China.

History: Over 12 years of OEM+ODM experience
Factory Outlet: Our factory covers an area of more than 3000 square meters.
Customized Services: We have a professional R&D team that customizes seedling LED grow lights according to your requirements.
R&D Ability: 6 technical engineers, over 20 new products each year.
Approval: ETL &c ETL, DLC, SAA, CE, ROHS certified products.
After-Sale Service: We provide prompt after-sales service with a quality guarantee period of 3 years and a quick after-sales feedback time during the warranty period.
Our light planning specialists are experienced with all types of lighting environments.
When you're ready to start your LED grow lights plan, our team can get you going quickly and reliably.