The Auxgrow SG40 series has great potential in home settings and commercial businesses.
Enclosed Cabinet with Air-Cooling & Water-Cooling System.
Perfect for restaurants, stores and supermarkets, educational institutions, hotels, and resort gardens.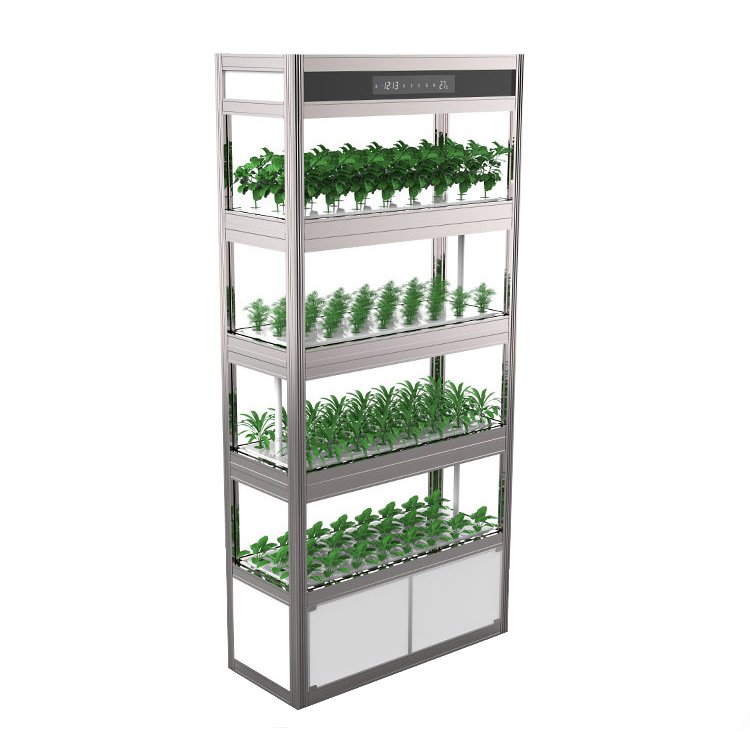 Open Box, Low Profile, Room Temperature.
Ideal for urban homes with limited space, enriching home kitchens, and educational tools for families.
Which System is Best for You?
Compare Vertical Hydroponic Gardens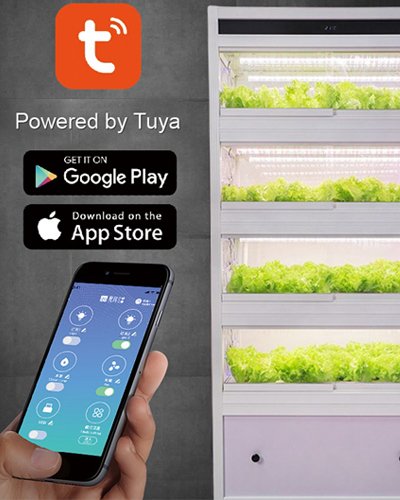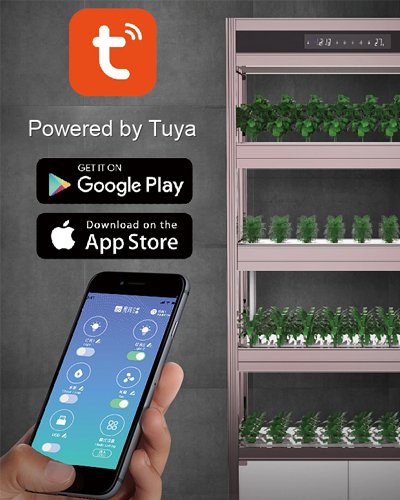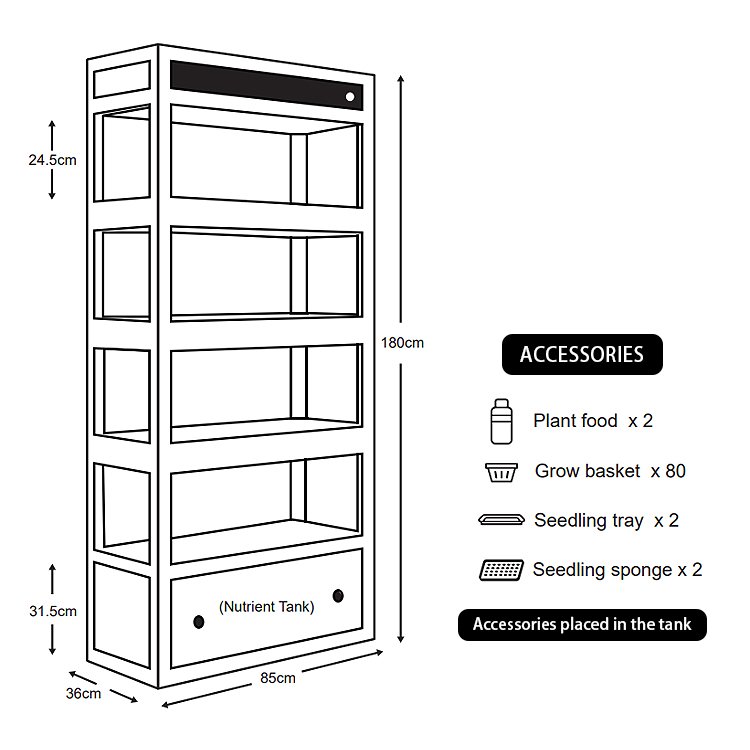 | | | |
| --- | --- | --- |
| SKU | SG40T | SG40A |
| Plant Pods | 20 Each Layer, 80 Total | 20 Each Layer, 80 Total |
| Material | Aluminum Alloy, PP, PET | Aluminum Alloy, PP, PET |
| Net Weight | 55kg | 38kg |
| Input Power | 270W | 160W |
| LED Light | Full Spectrum | Full Spectrum |
| Tank | 40L | 40L |
| Features | Water Circulation System/Air Cooling/Water Cooling/Mobile App Control | Water Circulation System/ Mobile App Control |
Application scenarios for the Auxgrow SG40 series
Unlock Customization: Tailor Your Space
Our Hydroponics Cabinet Grower empowers you with the freedom to customize the size according to your available space. Whether you're in a cozy apartment, a spacious home, or even a commercial setting, our system seamlessly adapts to your needs.
Plant Factory Simulation: Elevate Your Experimentation
Venture into the realm of plant factory simulation with our Hydroponics Cabinet Grower. Whether you're a researcher, educator, or simply curious about the potential of controlled cultivation, it becomes your laboratory for exploring plant behaviors.
Attractive Consumer Groups
Home Enthusiasts: From hobbyists to avid gardeners, anyone with a passion for plants can indulge in year-round cultivation.
Educational Institutions: Schools, colleges, and research centers benefit from a controlled environment for studying plant growth and conducting experiments.
Commercial Establishments: Restaurants, cafés, and boutique hotels enhance their offerings with fresh, locally-grown produce.
Retail Appeal: Grocery stores and markets can offer locally sourced, fresh produce, setting them apart from competitors.
Empowering Wholesalers
For hydroponics equipment wholesalers, the Hydroponics Cabinet SG40 opens doors to unparalleled opportunities.
This product, designed with versatility and innovation in mind, can bolster your product portfolio and cater to the rising demand for indoor cultivation solutions. By offering our product, you position yourself as a forward-thinking supplier, ready to meet the evolving needs of the market.
This is not just a product; it's a solution that aligns with the aspirations of consumers across various segments.
Features of Plant Factory
Products are produced according to the order, and the production cycle and output can be stable.
Plant artificial radiation sources and temperature control systems are adopted, which are not affected by the regional climatic conditions.
Closed three-dimensional planting to save land resources and prevent pollution.
The production cycle is short, the annual yield is high, and the annual output is 4 to 8 times that of open-air planting.
It can achieve truly pollution-free and safe vegetables.
Production personnel produce according to the procedure, and there is no need for professional technology.
The plant factory is located in the shopping area or industrial park in the city to reduce the cost of supply logistics.