Vertical hydroponic garden is an advanced hydroponic growing equipment with intelligent LED plant light control system for urban and commercial applications such as home, supermarket, vertical farm and greenhouse. It makes it easy and possible for everyone to grow vegetables and herbs indoors.
Indoor hydroponic wall garden providing a good development space for the combination of plant factories and cities. If you are a beginner of plant factory, you can experience it with our vertical farming hydroponics system SG40T, which can greatly reduce the cost of learning plant factory. This vertical hydroponic garden is medium top grade. If you have requirements, please feel free to contact with us anytime.
We are hydroponic system manufacturers and we offer retailers, suppliers and distributors a vertically integrated solution to give their consumers the quality vertical farming hydroponics system.
About Vertical Hydroponic Garden SG40T
Weight: 55kg
Size: 85*36*180cm
Layer Height: 24.5cm
Rated Voltage: AC110-220V
Machine Power: 270W
LED Power: 72W
Tank Capacity: 40L
Planting Pods: 80 Pods
TUYA App Control
Material: Aluminum Alloy, Acrylic, PP, PET
Color: Black/ White/ Rose Gold
Air Cooling
Air-cooling is to fan and heat sink for heat exchange to dissipate heat, using the wind to take away heat and create a ventilated environment for plants. The sound of air-cooling is small, and the power consumption is also smaller.
Water Cooling
Water cooling requires water tower to circulate water to dissipate heat, which has high efficiency. The cooling effect of water-cooling system is obvious, which can better protect the vertical hydroponic garden and prolong its service life.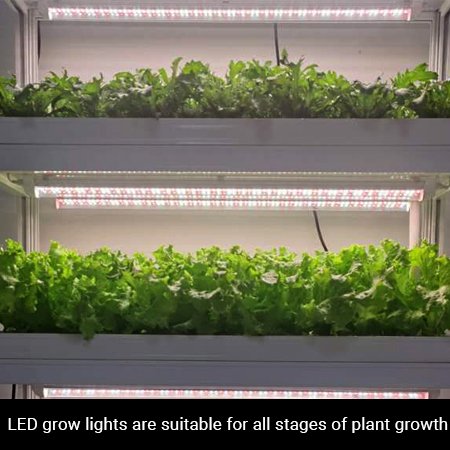 LED Grow Light
72W LED grow light panel provides full spectrum of light to meet the plant growth without sunlight. Providing a mix of red+blue+white light and an automatic 24H light circulation (16H on, 8H off) mechanism. And you will get harvest many times in one year.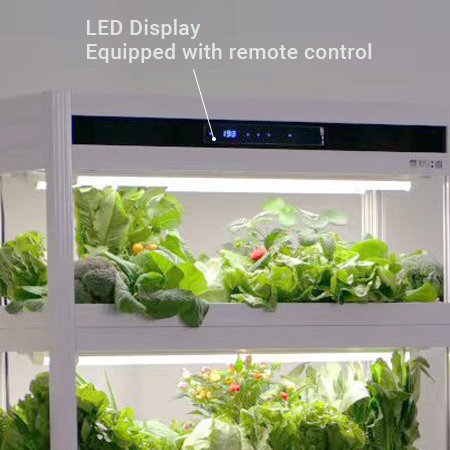 LED Display
The LED display shows all the data in the vertical hydroponic garden. The energy saving of LED display is well reflected with low power, responsive, stable performance, humanized design and anti-electrical shock. Efficient heat dissipation treatment, small heat generation, prolong the service life of the equipment and save costs.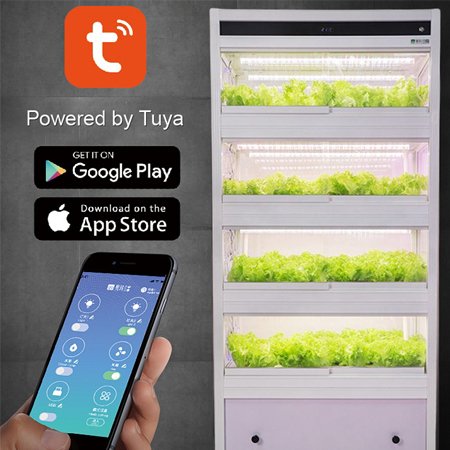 Smart Control
On the issue of achieving control, wireless remote control is the trend of development and is now a way used by many smart home brands. Easy to operate the indoor hydroponic wall garden, work efficiently and realize the freedom to grow vegetables.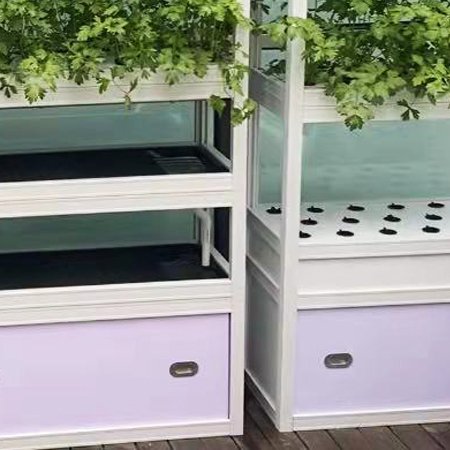 Aluminium Alloy
The aluminum alloy frame is elegant in appearance, beautiful in color and easy to match with indoor homes. The aluminum shell has good corrosion resistance, good heat dissipation, dirt resistance, convenient cleaning and improved user experience.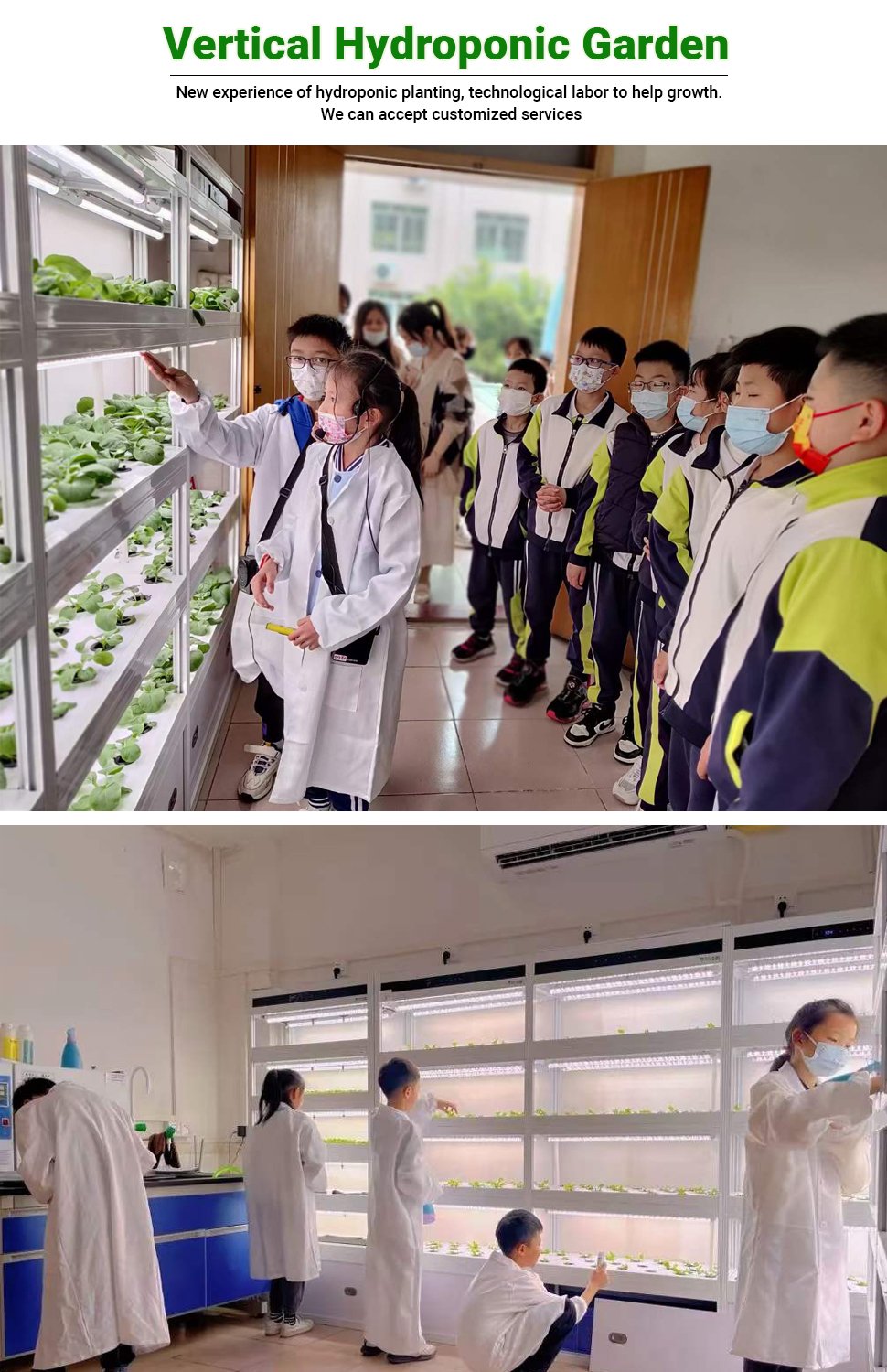 Advantages
Products are produced according to the order, and the production cycle and output can be stable.
Plant artificial radiation source and temperature control system are adopted, which are not affected by the regional climatic conditions.
Closed three-dimensional planting to save land resources and prevent pollution.
Production cycle is short, the annual yield is high, and the annual output is 4 to 8 times that of open-air planting.
It can achieve truly pollution-free and safe vegetables.
Production personnel produce according to the procedure, and there is no need for professional technology.
Factory is located in the shopping area or industrial park in the city to reduce the cost of supply logistics.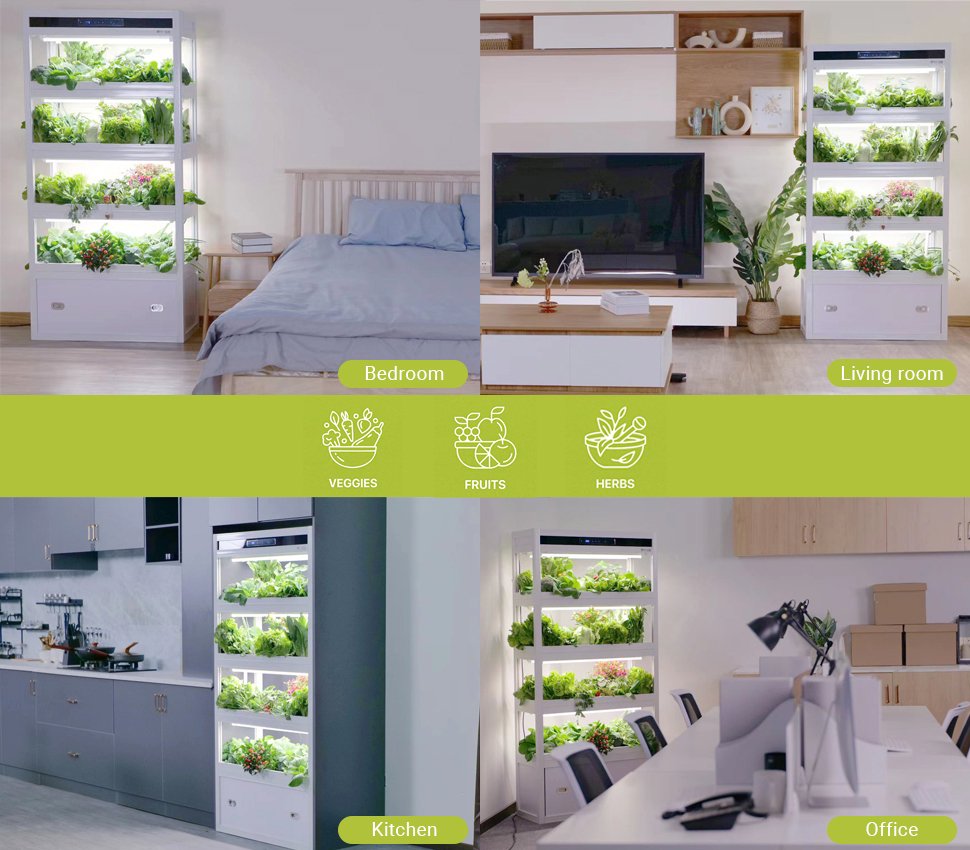 Auxgrow vertical hydroponic garden, in the future will certainly integrate very closely with the city, providing a good development space for the combination of plant factories and cities. Plant factories can be combined with communities, supermarkets, families, hotels, restaurants, hospitals, old-age care, school science popularization and many other aspects. Indoor hydroponic wall garden comes with 80 plant pods (20 per stack), you can grow up to 80 kinds of vegetables and salad greens inside year-round. It is not only hydroponic food growing, but can be a living decoration as a green wall.