Learn More About the Hydroponic System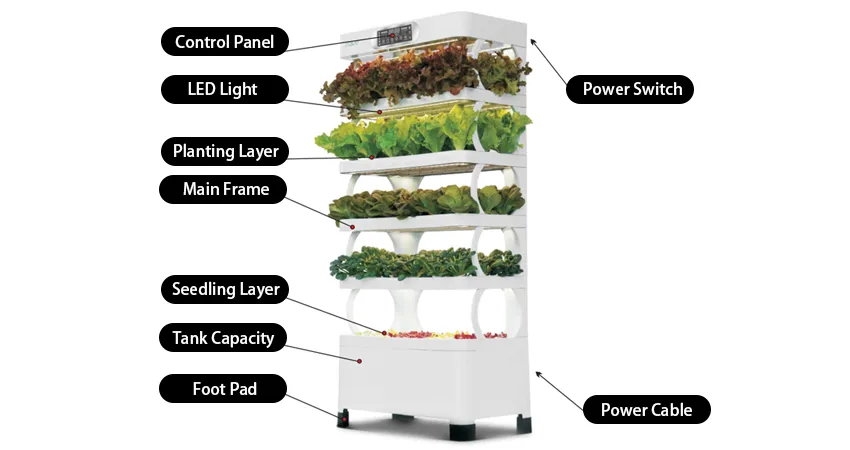 | | |
| --- | --- |
| SKU | SG43 |
| Tank Capacity | 40L |
| Material | PP, PET |
| Weight | 30kg |
| Size | 77*40*170cm |
| Storey Height | 20cm |
| Machine Power | 220W |
| LED Power | 72W |
| Top Four Layers for Planting | 72 plant pots |
| Bottom Layer for Seedling | 85 plant pots |
How to Boost Your Business?
Imagine presenting not just a product, but a growing experience. Our Hydroponic Grower pioneers a novel approach to gift giving. This unique gesture fosters a connection with nature, wellness, and sustainability, creating a lasting memory that transcends traditional presents.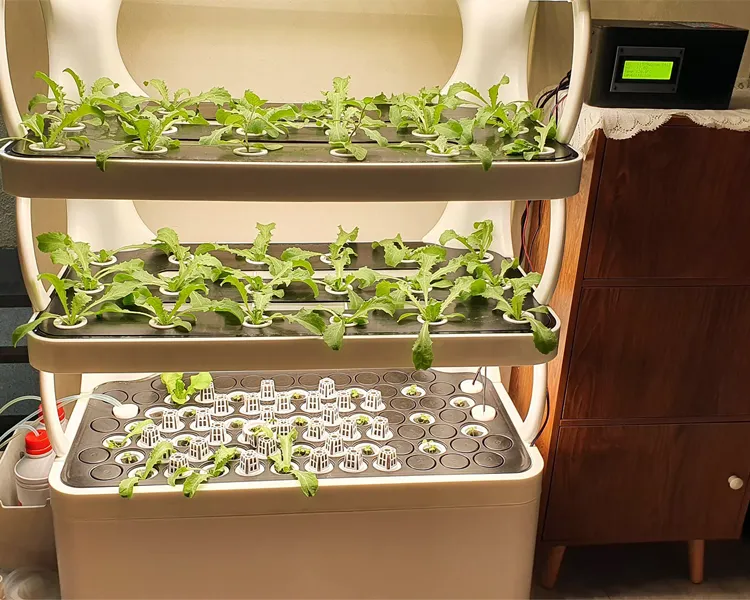 Fusion of Nature and Home
Your retail space reflects more than just products; it's an embodiment of style. The Hydroponic Grower seamlessly merges nature with interior design, bringing a touch of greenery that complements any setting. Customers can envision the same elegance within their own spaces.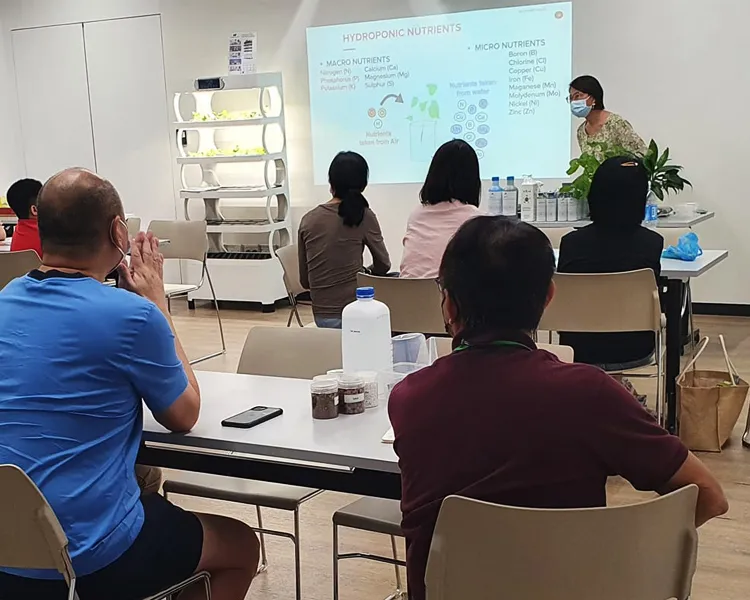 Beyond Conventional Learning
Hydroponic Education offers a spectrum of learning opportunities that cater to diverse skill levels. Hydroponic mastery is not limited to the classroom. Your hydroponics education program can be extended to hydroponics equipment stores and professionals to enrich their expertise and product knowledge.
Dining and Supermarket Displays
Collaborate with restaurants to create live displays of herbs and greens, enhancing the dining experience. Supermarkets can showcase fresh produce, engaging customers on a visual and sensory level. Elevate the concept of "farm to table" of your business.
Blossoming Home Gardening
Empower your patrons to embark on a journey of home gardening with our Hydroponic Grower. This isn't just about plants; it's a gateway to self-sustainability. Provide your customers with a platform to nurture their own fresh produce, fostering a sense of accomplishment.
Transforming urban spaces into verdant havens through strategic partnerships. Collaborate with us to establish hydroponic installations and beautify public spaces. These partnerships extend beyond products – they embody a shared commitment to a more vibrant future.
Details About the Vertical Hydroponic System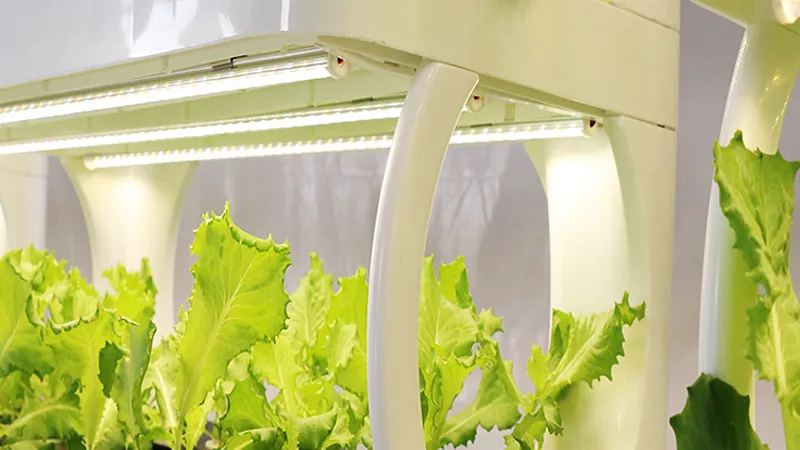 Full Spectrum LED Grow Light
Our vertical Hydroponic system SG43 features a full spectrum plant light that caters to every stage of plant development, ensuring vibrant growth from seedling to harvest.
Crafted with environmentally friendly materials, our Hydroponic Grower embraces sustainability while nurturing your plants, creating a harmonious ecosystem for both cultivation and the planet.
With an intelligent control system, effortlessly manages lighting schedules, nutrient delivery, and environmental conditions, empowering you to cultivate with precision and ease.
Endless Variety, Abundant Harvest
Our Hydroponic Grower's versatile design accommodates multiple plants simultaneously. Top four layers for planting, 72pcs plant pots. Bottom layer for seedlings, 85pcs plant pots.