It's a wonderful storm happening. As a watcher about to invest in the hydroponic market, or one of the professional hydroponic equipment manufacturers, have you noticed any recent highlights in the hydroponic market? 
According to the study, they expect the overall hydroponic systems market to grow from USD 8.1 billion in 2019 to USD 16 billion by 2025, at a CAGR of 12.1%. A key driver of the hydroponic market is the emerging trend of using exotic vegetables in intercontinental cuisine.
With the increase in salad crop consumption and the global demand for food security, this demand has increased. 
At the same time, the introduction of vertical farming and increased cultivation of medicinal plants can provide potential growth opportunities for the industry.
This blog post lists some of the world's leading hydroponic equipment manufacturers and hydroponic farming suppliers. You can check their company profile, major products, recent developments, etc. 
We hope this article will shed some light on your indoor horticultural industry and hydroponic garden business.
Founded: 1984
AmHydro, one of the best hydroponic farming companies, has been designing and building innovative top hydroponic systems. And it sets the industry standard with high-quality, American-made HDPE systems.
Customers range from small farms to educational farms, to multi-acre commercial operations supplying buyers. Therefore, their products are suitable for large scale hydroponics and home hydroponic growing. AmHydro currently has over 5,000 active customers in over 100 countries and regions.
AmHydro has been optimizing plantain growing operations for years with NFT systems designed for space optimization, vine crop systems, propagation systems, and managing multiple aspects of medicinal growing for better results.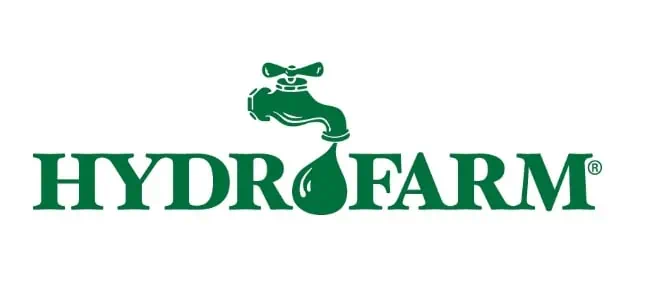 Founded: 1977
Hydrofarm is a leading hydroponics wholesale distributor and manufacturer of controlled environment agricultural equipment, as well as a leader in lighting, ventilation, irrigation, propagation, media, and plant nutrition.
Hydrofarm specializes in quality products, including high-intensity grow lights, climate control solutions and growing media, as well as a portfolio of innovat¬¬¬ive and proprietary branded products.
With a complete product line of over 5,000 products, Hydrofarm's line of plant lights is safety tested, UL-listed, and CSA-certified.
With a strong portfolio of manufacturing and distribution brands, this hydroponics equipment supplier has 6 distribution locations in the United States, 2 in Canada and 1 in Europe!
Established: 2010
Auxgrow is one of the fast-growing China hydroponic systems manufacturers and is a trusted brand in the industry of hydroponics business.
The team has been designing, developing, and manufacturing LED plant grow lights and commercial hydroponic growing systems. The custom hydroponic systems are ideal for indoor, outdoor, hydroponic, sustainable vertical farming, and greenhouse needs.
Working closely with the hydroponic growing industry and with pioneers, Auxgrow has created a name for itself in this niche industry.
Auxgrow's hydroponic garden with lights is a vertical growing system that uses advanced horticultural technology and makes it easy to use. They are not only for home gardening but can also be customized for the industrial hydroponic system as needed.
Contact Auxgrow now and their professional team will guide you along the way using our more than a decade of experience.
Founded: 2011
Evogro is a UK-based horticultural technology company, with the choice of leading professional chefs and bartenders.

The team has been designing, developing and manufacturing hydroponic shelf system. Using advanced horticultural technology and making it easy to use, Evogro's systems for hydroponic growing cabinets set out to address issues of quality, flexibility, reliability and simplicity.
The automated system combines internet-connected hydroponic growing cabinets, support services and all necessary consumables to make growing easy and reliable.

Founded: 2016
Andrew Shearer found Farmshelf, one of the greatest hydroponic equipment manufacturers, in 2016 in a garage in San Francisco and is establishing its headquarters in Brooklyn, New York in 2019.
Farmshelf Team is dedicated to creating commercial hydroponic farming and supplies for hydroponic growing. 
Based on the team's innovation and hard work, 2019 gets excellent results of over 250 Farmshelfs growing fresh and delicious produce in just about every business across the country.
Their main product, the grow cabinet is creating a way for individuals to grow their own food where they live, work and interact. Built-in LED lighting and the ease of adding water means Farmshelf doesn't need to be near a window or water source.
Founded: 2016
Agrify is one of the leading hydroponic supply companies of innovative cultivation and extraction solutions to the cannabis industry, bringing data, science and technology to the forefront of the market.
With a team of experienced experts, it offers support for its proprietary micro-environmentally controlled Vertical Farming Units (VFU), providing cultivators with a fully controlled, data-driven growing environment. 
Agrify's stackable Vertical Farming Units (VFU) are designed for cannabis cultivation at any production scale. Yields up to 6x per square foot versus traditional cultivation; up to 29% more efficient cannabinoids than traditional cultivation; and up to 98% more sustainable use of infrastructure through software.
Founded: 1988
Artechno Growsystems is an automated vertical farm provider offering turnkey automation solutions from seeding to packing.
Artechno Growsystems has extensive experience in project management, from water technology to water purification, automation, robotics, harvesting, processing, hydroponic growing systems and vertical farming.
AVF+ Junior is a vertical growing system designed for crop research and innovation and the creation of crop-growing formulas that can be grown through vertical farming.
AVF+ Compact, commercial indoor growing systems designed for medium and large crop cultivation.
The AVF+ Factory is scalable and reasonably automated on demand.
Established: 1998
Hydrotek Hydroponics has been North America's premier distributor of quality wholesale horticultural supplies for hydroponic equipment.
They work with the world's top hydroponic supply manufacturers, including world-renowned Cyco Platinum, Remo, Agrolux, the industry's leader in greenhouse lighting fixtures, Philips Lighting and more.
Looking for hydroponics companies in USA? You should come and see Hydrotek.
Hydrotek is a custom manufacturer of hydroponic systems. It has a professional team including engineers, designers and experts who have developed their own line of quality products at competitive prices.
The company also provides consulting services to ACMPR-licensed producers and hydroponic store owners. This includes plant growth light mapping, CAD design, custom bench and tray fabrication, and specialized hydroponic retailer solutions.
Founded: 1979
FarmTek is a division of Engineered Services and Products, Inc. designed to provide the highest quality products and superior customer service at the most competitive prices to the agricultural, horticultural, construction and retail trade.
It was selected by Inc. magazine as one of the 500 fastest-growing companies in the country and is known as the commercial hydroponic equipment leader in the barn and greenhouse manufacturing.
FarmTek currently has corporate headquarters and a sales call center in South Windsor, Connecticut, and a manufacturing and distribution center in Dyersville, Iowa.
The professional sales and service teams of hydroponics equipment supplier are able to serve over 300,000 loyal and satisfied customers worldwide.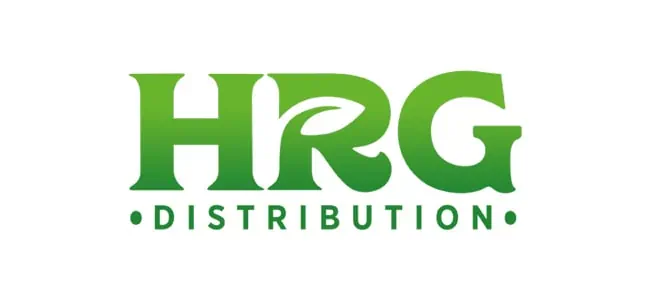 Established: 2018
When it comes to choosing a hydroponic wholesale distributors USA for your grow supply store, HRG Distribution (HRG) is the way to go!
With a wealth of combined sales experience, the HRG team has worked with over 900 hydroponic supply retailers in the United States to provide growers with the best hydroponic supplies available.
HRG offers a wide range of indoor grow room supplies, from hydroponic equipment such as grow pots and plant grow light lines to hydroponic supplies including nutrient solutions, pH monitors and more!
HRG values business ethics, experience, relationships, product knowledge, and is committed to a thorough education in the products they represent as well as those of their competitors.
Hydroponic farming is the future!
In recent years, crop contamination issues have emerged, posing a threat to consumer health, hence the growing consumer demand for safe diets. This is a major factor in the rapid growth of the hydroponic market.
Choosing suitable wholesale hydroponics supplies is like choosing the right LED grow light. All need to be based on your actual situation.
After learning about those hydroponic equipment manufacturers, do you want to know what equipment is currently available in the hydroponic market? Feel free to get in touch with us or drop us a line.