The overall answer is yes, but the fact to consider is that while some normal LED lights are as effective as LED grow light for indoor plants, most normal LED lights cannot produce the special color spectrum required for plant growth. In the case of insufficient light, normal LED lights can be used to fill in the light, but their utilization rate is not as high as that of plant growth lights for plants. At the same power, normal LED lights consume a lot of energy on other wavelengths of light that plants cannot use. The light emitted by led grow light is basically the light in the wavelength range that the plant can use.
LED grow light for indoor plants effect
LED grow light for indoor plants is specially designed to imitate natural sunlight or other required light to stimulate photosynthesis in plants, providing the correct and suitable light spectrum for indoor plant growth and development at any time of the year. That said, with grow lights, our house becomes an ideal environment for growing plants. Mature houseplants or seedlings will grow healthy and strong and may be rewarded handsomely.
LED grow light for indoor plants, is mainly to provide a reasonable light environment for plants, promote the growth and development of plants, have certain requirements for light quality and light intensity, and help shorten the growth cycle of plants, because the light source is mainly composed of red and blue light sources, using the most sensitive light bands for plants, the red wavelengths use 620-630nm and 640-660nm, and the blue wavelengths use 450-460nm and 460-470nm.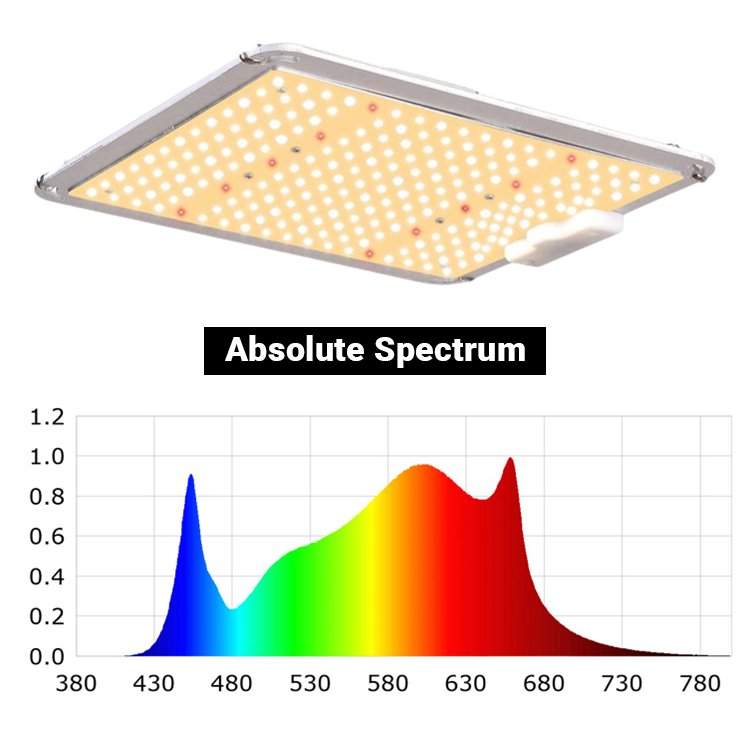 These light sources allow plants to produce the best photosynthesis, and the plants get the best growth state. Experiments and practical applications have shown that, in addition to supplying light to plants during the lack of light, they also allow plants to promote multiple hair growth during the growth process. The differentiation of side shoots and buds accelerates the growth of rhizomes and leaves, accelerates the synthesis of plant carbohydrates and vitamins, and shortens the growth cycle.
Although many flowers are beautiful, their flowering period is very short. After a while, the problem of the flowers withering and the leaves withering occurs. In order to prolong the flowering period, many people will use this kind of light. This kind of artificial light source can produce a good prolongation. It can make the beauty of flowers continue to be delayed, and it can also allow people to enjoy life better.
Therefore, in the minds of many people, LED grow light for indoor plants is quite a good choice, because this product is naturally harmless, but however, it can retain the beauty of the flowers and make the green plants more tender, so it is very worthwhile for people to try.
We are indoor LED grow light manufacturers,our LED grow light for indoor plants is the best product, you are welcome to trade with us for LED grow lights.